A&L Goodbody hosts third annual Northern Ireland Top 100 Companies Banquet
---

---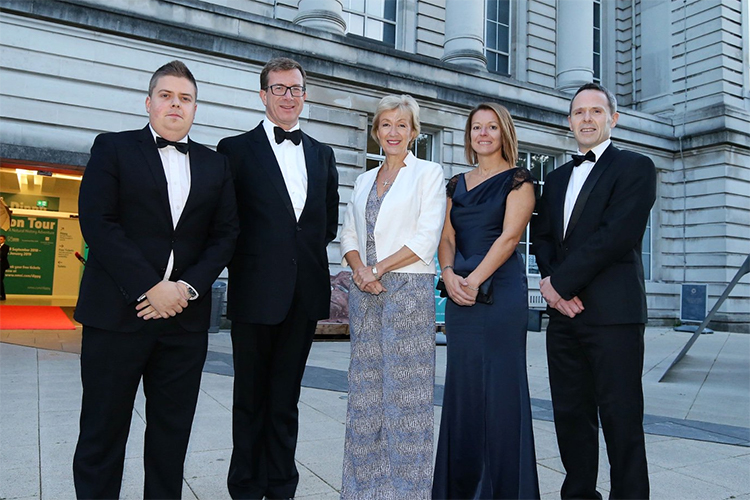 The Belfast office of A&L Goodbody (ALG) recently hosted the third annual Northern Ireland Top 100 Companies Banquet, in partnership with Ulster Business magazine.
The Banquet at Belfast's Ulster Museum celebrated the outstanding achievements of the Top 100 Companies in the past year, recognising their outstanding contribution to the Northern Ireland economy.
A keynote speech was given on the evening by Andrea Leadsom MP, Lord President of the Council and leader of the House of Commons.
Michael Neill, head of ALG Belfast, told guests: "We are genuinely thrilled to host this banquet and to support the Ulster Business Top 100 Companies for the third consecutive year. Our support for a platform which identifies all that is positive about Northern Ireland business is part of what we see as 'the A&L Goodbody footprint' here in Northern Ireland and further afield.
"Whilst we may be an international law firm with offices here in Belfast, in Dublin, London and the US, it's the impact that we have here as a firm locally which we're most proud of. Every day, our team of 120 people in Belfast has the pleasure of working with many of the Top 100 companies and we're proud to play a small part in your success."