Aer Lingus to pay €70,000 to boy burned with hot chocolate
---

---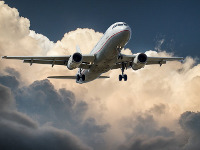 Aer Lingus will pay out €70,000 after settling with a 12-year-old boy who suffered second-degree burns when he spilled hot chocolate on his lap during a flight, The Irish Times reports.
Mr Justice Kevin Cross approved the settlement, made without admission of liability on the part of Aer Lingus.
The boy, from Dublin, launched High Court proceedings through his father Leopold Yonkeu over the alleged incident on a flight from Nice to Dublin on 8 August 2016.
He alleged that a cabin crew member had given him the hot chocolate with the lid attached, as well as portions of milk.
The boy said he removed the lid to add milk and then replaced it, but the drink spilled onto his lap and right upper leg after he took a sip.
A hospital later concluded that he suffered a partial thickness (second-degree) burn.