AMOSS Solicitors congratulates winners of Galway student case study competition
---

---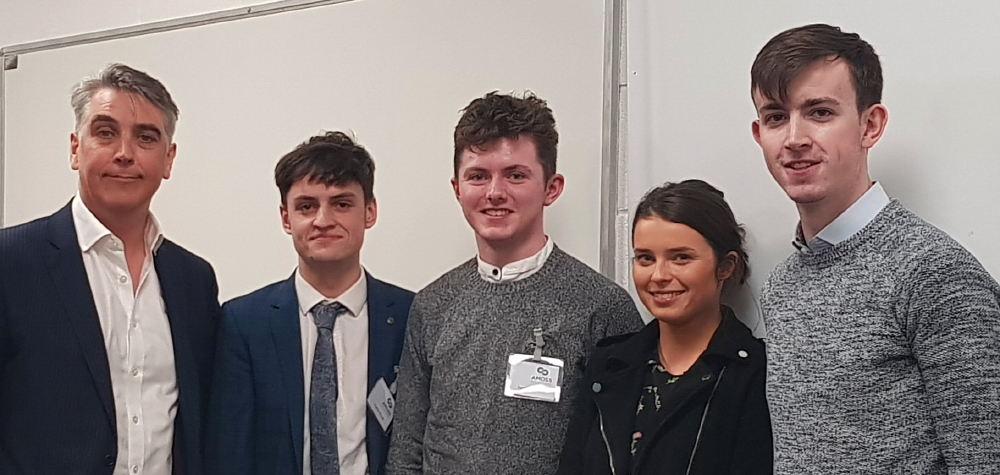 AMOSS Solicitors has congratulated Galway law students Loughlin Russell, Patrick McWalter, Emma Rowe and Cian Maher on winning the inaugural AMOSS Case Study Competition.
The competition, held at NUI Galway on Friday, saw a number of teams of four law students drawn from different years competing for a first prize of €1,000.
Each team was given a case study based on a recent commercial court case in which AMOSS successfully defended specific performance proceedings.
The teams had three hours to identify and advise on the relevant issues, formulate a litigation strategy and present their findings to partners and solicitors at AMOSS who travelled to NUI Galway for the day.
Gavin Simons, one of the founding partners of AMOSS and alumnus of NUI Galway, told Irish Legal News: "NUI Galway is one of Ireland's top law schools and the case study is a great way for us to get to know the students outside the recruitment process in a relaxed but challenging environment."
The competition format is designed to put the students' legal knowledge to the test but also to see how they work as a team, solve problems, and communicate in a work environment.
Mr Simons said the case study "presented a number of challenges and the students got an insight into the practicalities of running a case".
The team who travelled to NUI Galway for the event included NUI alumni Jerry Burke, partner in the firm's litigation and dispute resolution team, and Andrea de Courcey, solicitor in the corporate team.
Mr Simons said that the team from AMOSS were extremely impressed with the students, adding: "It was a very close competition to call. The students were worked well under pressure and with each other. A big congratulations to the winning team but I think that all teams got something from the afternoon."