Andrew McKeown: Beware insurance industry promises
---

---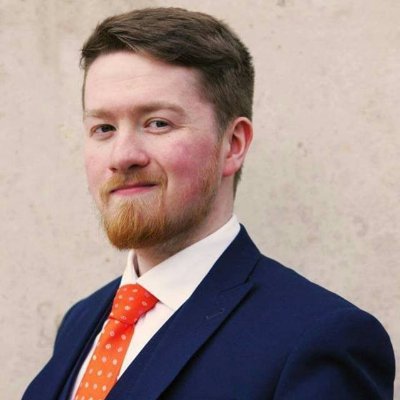 Writing for Irish Legal News, barrister Andrew McKeown interrogates the insurance industry's narrative about the effect of litigation on insurance premiums in Ireland.
With debate raging over so-called "compensation culture", the insurance corporations blame rising premiums solely on lawyers and the courts. To mirror the famous words of Mandy Rice-Davies during the Profumo affair, they would say that, wouldn't they?
John Farrell, head of claims at Aviva insurance, claimed that making fraudulent claims in this country is a "risk free endeavour" and that it is "too easy to go in to court, submit a fraudulent claim and literally walk out the door".
Except, of course, one must run the hazardous and exhausting gauntlet of giving viva voce evidence and undergoing cross-examination. The credibility of witnesses is then a matter for the trial judge. The reiteration that premiums are high because frauds are hoodwinking judges with exaggerated claims is baseless.
It cannot be denied that exaggerated claims have been made with regard to insurance. After all, in 2019 insurers claimed that the rate of fraudulent and exaggerated cases was approximately 20 per cent. They professed that the result of this fraud was an increase of the average insurance premium by €50.
However, Pearse Doherty TD, Sinn Féin's finance spokesperson, struck down such unjustified figures in the course of his questioning in Oireachtas committee room 2 on 4 July 2019. It transpired that only 19 cases of suspected insurance fraud had been reported to gardaí in a six-month period, out of over 200,000 motor and liability claims insurers handle every year. The 2017 report by the Cost of Insurance Working Group, comprised of representatives of State agencies and departments, found that fraud was not a major reason why motor insurance costs had increased so sharply.
The Courts Service Annual Report 2018 has revealed a significant fall in both the number and value of personal injury awards last year. There were 22,049 personal injury cases in 2018 (down from 22,417 filed in 2017). 8,889 of these cases (including 1,338 medical negligence) were in the High Court (down from 8,909 in 2017) and 12,193 in the Circuit Court (down from 12,497 in 2017). 967 cases were filed in the District Court (down from 1,011 in 2017).
The overall awards in the High Court (including medical negligence), Circuit Court and District Court fell from €206,509,442 in 2017 to €177,068,972 in 2018, a drop of almost €29.5 million euro. Data from the Courts Service annual report highlights that costs are falling. Its figures show there was a 29 per cent drop in the aggregate value of awards made in insurance cases last year, excluding medical negligence cases.
The profits of the insurance industry in Ireland are staggering indeed. In March 2019, Minister for Justice Charlie Flanagan TD told the Dáil that the annual profits of ten major insurance companies amounted to between €6.1 million and €201 million at the end of 2017, with the total assets of insurance companies reported by the Central Bank to be €305 billion at the end of 2018.
According to Insurance Ireland, the representative body for the insurance industry, 17 insurers made profits of €125 million from motorists as premiums jumped by 70 per cent in the four years to 2016. In 2018, 8,351 personal injury awards were either accepted following a PIAB application or awarded by the Courts. The total value of all these awards, not including cases of medical negligence, came to €239 million, which is the lowest figure for the past six years, and is 28 per cent lower than the same figure in 2014.
There was barely any change in the spending by the major insurers on motor and liability claims from 2013 to 2017, despite a colossal increase of 57 per cent in premiums paid out by people and businesses. The evidence clearly shows that awards have been decreasing, and that premiums have not dropped in relation to this.
Even An Taoiseach has noted that "when we look at the numbers we see the number of claims in Ireland is roughly half what it is in England and the amount paid out in claims hasn't gone up much in the last couple of years yet premiums have". Such a cap, if it were to be applied, will not lead to a fairer outcome for injured persons or policy holders. As Mr Ken Murphy, director general of the Law Society of Ireland, has stated, reducing awards for personal injuries arising out of negligence "will only serve to boost the earnings of already hugely profitable companies".
The insurance industry receives an unusual assistance from the State already. Certain categories of persons, motorists for instance, must have insurance. There must be a greater degree of transparency in the pricing of premiums, given that people are required by law to purchase certain insurance.
Greater transparency is the first step towards greater accountability. The Government voiced concern that legislation capping awards cannot be introduced constitutionally without a referendum. If transparent figures were made available, showing the precise correlation between premiums and court awards, the Oireachtas would be in a stronger position to review the most efficacious method of keeping premiums down, and to consider methods of ensuring that the level of premiums is made relational to the level of court awards and settlements actually paid out.
Where do the political parties stand in the 2020 election?

Fine Gael has promised to establish a government office to entice international insurers into the Irish market. They seek to make perjury a statutory offence, and easier to prosecute, to discourage false and misleading evidence. Yet, speaking in the Seanad debate on personal injury awards on 28 March 2019, Minister Flanagan noted that "there is not a proportionate relationship between the claims made and the constant hiking of insurance costs which are threatening livelihoods". Later that year, Taoiseach Leo Varadkar voiced the possibility of holding a referendum to cap insurance court awards.
Fianna Fáil has produced a section in their 2020 election manifesto entitled "tackling insurance costs", and those promises include reviewing the balance of "Duty of Care" in legislation, removing dual pricing, the establishment of a Public Liability and Employer Liability price index, and a guarantee that fraudulent claims will be forwarded to the DPP.
Sinn Féin's manifesto promises to "drive radical reform of the insurance market". It includes measures such as the introduction of legislation banning unfair pricing in the insurance market, greater regulation wherein companies will have to indicate to the Central Bank how they reached their prices, and reviewing the common duty of care to ensure a fair and proportionate balance between the responsibilities of individuals, small businesses and community groups. The party also promises to abolish levies paid on non-life insurance policies, which it claims will save policy holders €230 million back into policyholders' pockets through abolishing levies paid on non-life insurance policies.
Labour promises to set up an independent Insurance Fraud Unit to be funded by insurance companies, along with setting up "pooled group" insurance schemes to ensure "significantly cheaper premiums" for businesses and others to act together to negotiate lower costs. It also claims that it will introduce national claims information database on the amount of awards and claims.
The Social Democrats have stated that the Book of Quantum is not fit for purpose, and seek its recalibration. They promise to create an Oireachtas Consumer Affairs Committee, which will regularly question regulators. The party promises to promote co-operative and pooled insurance to allow small businesses, community groups and sports clubs cover
Solidarity-PBP argues that the creation of a publicly-owned, not-for-profit insurance company is required, giving the example of a public not-for-profit insurance company in the Canadian province of Manitoba, which has offered the public cheap third-part insurance since 1971. The group wants to set up a national public insurer to provide basic third-party insurance at the cheapest rates. Those who want additional insurance could then apply to private insurance companies for greater cover.
Whatever the outcome of the fierce political debate, the members of the new Seanad and 33nd Dáil must not lose sight of the rights of real people to fair compensation for wrongs done to them based on a vague promise from the industry that premiums will decrease. We have heard all those promises before.