Anonymous litigant petitions UK Supreme Court directly over Brexit border case
---

---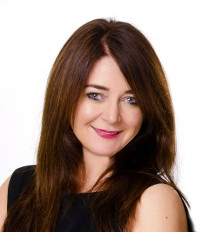 An anonymous litigant who failed to persuade the Court of Appeal that the UK cannot leave the EU if it results in the imposition of a hard border has lodged a petition for leave to the UK Supreme Court.
The applicant, who lives in Derry and is known only as "JR83", argues that Prime Minister Boris Johnson, Brexit Secretary Stephen Barclay and the Cabinet have already broken the law by pursuing a no-deal Brexit strategy and proposing any sort of border infrastructure or checks in Northern Ireland.
Last month, the Court of Appeal dismissed her arguments but was split by two-to-one on the issue of leave to petition the Supreme Court. JR83 yesterday petitioned the court directly.
Belfast solicitor Patricia Coyle, representing JR83, said: "This case is not about politics, it is about the rule of law and the fact that the Prime Minster and Brexit Secretary have already broken the law.
"We look forward to the Supreme Court's decision on our leave application for a hearing on the point as soon as possible given the current state of play and the 31st October 2019 deadline."
Ms Coyle and Nichola Harte, both of Harte Coyle Collins, are representing JR83, with Barry McDonald QC as senior counsel and Malachy McGowan BL as junior counsel.