Arthur Cox appoints Lynsey Mallon and Stuart Mansfield to leadership roles
---

---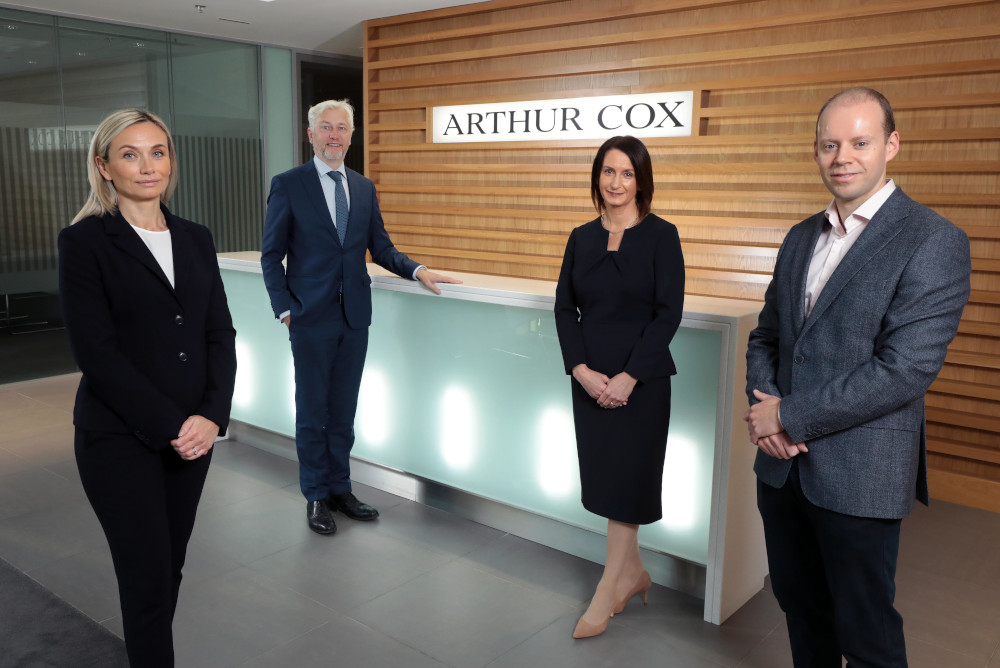 Arthur Cox has announced the appointment of partners Lynsey Mallon and Stuart Mansfield to the firm's leadership in Northern Ireland.
Ms Mallon will lead the Belfast office's corporate and commercial team, while Mr Mansfield will head the banking and finance team.
The double appointment represents a "further strengthening" of the firm's legal offering, according to Catriona Gibson, the firm's managing partner in Northern Ireland.
Ms Gibson said: "It is a great pleasure to announce the appointments of Stuart and Lynsey as the new heads of our corporate and finance teams in Belfast.
"Both already long standing and esteemed members of our partner team, their new roles reflect their exceptionally high standards of professionalism that has seen each of them attract a reputation as being among the leading experts in their chosen legal specialism.
"In Stuart and Lynsey, we are privileged to work with legal minds that are both pragmatic and innovative. Each of them brings to their role an exceptional record of leadership within the firm, further strengthening our senior team."
Ms Mallon has extensive experience advising global organisations on domestic and cross-border transactions. She regularly acts on behalf of clients in high-profile mergers and acquisitions and provides expert advice on a wide range of matters including investments, and corporate reorganisations and restructuring.
Mr Mansfield provides counsel to financial institutions and corporate borrowers in Northern Ireland and beyond, including on complex transactions such secured lending and refinancing. He has experience in structured finance transactions, including loan mortgage portfolio acquisitions and disposals, securitisations and bond issuances.
Alan Taylor, chair of Arthur Cox in Northern Ireland, said: "The appointments of Lynsey and Stuart cement our reputation as providing market leading advice on corporate and financial legal matters.
"As a group, our senior partners represent an exceptionally talented team of professionals each of them working to deliver real value on a diverse range of legal issues for our broad client base."
Geoff Moore, managing partner at Arthur Cox in Dublin, added: "The promotions at Arthur Cox in Belfast illustrate the tremendous depth of the team of Partners that we have in Belfast. It is pleasing to see the continued growth of the Belfast office, firmly recognised as the natural adviser to leading organisations across the region."