Ballymurphy families 'vindicated' after coroner rules all 10 victims were entirely innocent
---

---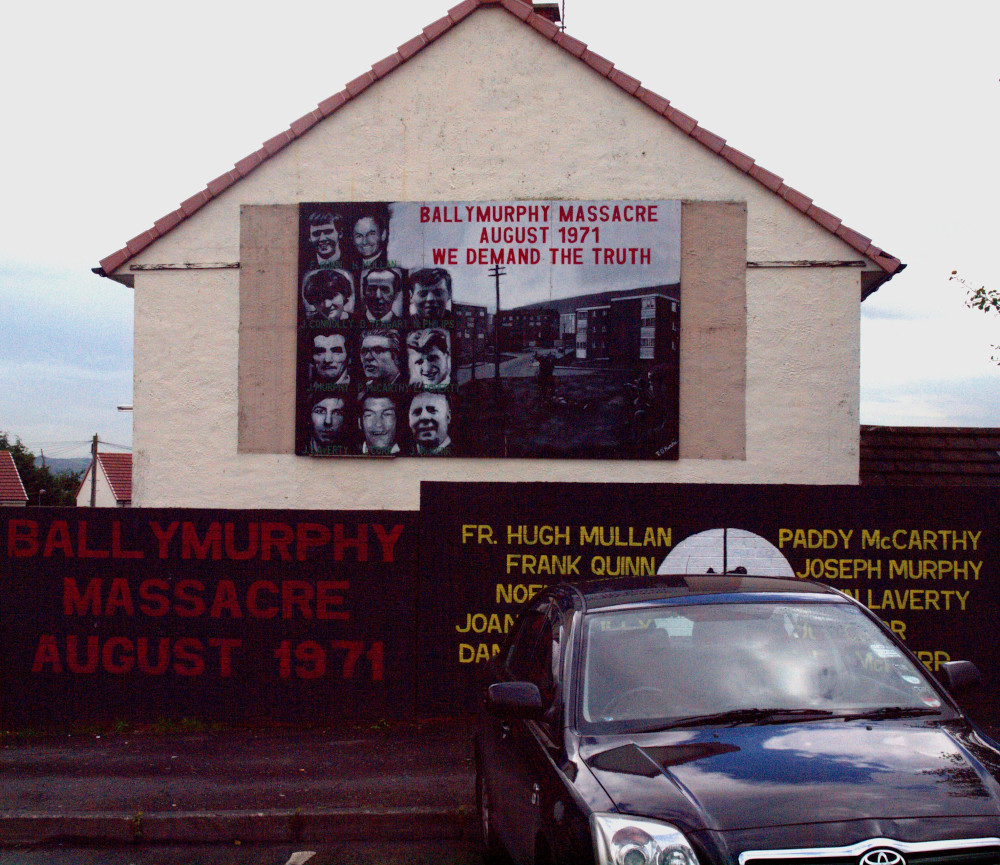 Fresh inquests into the 1971 killings known as the Ballymurphy massacre have concluded that all 10 victims were "entirely innocent of any wrongdoing" on the days they were killed.
The 10 victims in five incidents over three days between 9–11 August 1971 were Father Hugh Mullan, Francis Quinn, Joan Connolly, Daniel Teggart, Noel Phillips, Joseph Murphy, Edward Doherty, Joseph Corr, John Laverty and John McKerr.
Delivering her verdicts in the ICC Belfast yesterday, presiding coroner Mrs Justice Siobhan Keegan said nine of the victims were unjustifiably shot dead by British soldiers, while there was not enough evidence in Mr McKerr's case to reach a definitive conclusion.
The original inquests into the killings, in 1972, returned open verdicts. Then Attorney General John Larkin QC ordered fresh inquests in 2011 after a campaign by the Ballymurphy families.
Solicitor Pádraig Ó Muirigh, who represents many of the families, said yesterday that they "finally have legal vindication" following the rulings.
He added that separate civil proceedings against the Ministry of Defence (MoD) would go ahead "in light of these findings and the strong criticisms".
Darragh Mackin, the solicitor representing the family of Mr Murphy, said: "Today's ruling is the long-awaited vindication of the families of Ballymurphy. There is no equivocation – all of the families killed at Ballymurphy were entirely innocent.
"The British government should sit up and take note. Today's ruling epitomises the importance of ensuring truth and accountability for the legacy of the past.
"Despite their best efforts, any attempt to draw a line in the sand of accountability and impunity is misconceived and seeks to promote no other purpose other than to hide from the truth.
"The victims of Ballymurphy have now, almost 50 years later, have established the truth. The truth is their families were entirely innocent who were killed unjustifiably."
In a statement this afternoon, the Law Society of Northern Ireland said it "welcomes the judgment of Mrs Justice Keegan following her inquest into the deaths of 10 civilians in Ballymurphy in 1971".
It added: "The Society considers that this legacy inquest demonstrates the value of an independent judicial investigation as a means of providing victims and their families with access to justice."