Bar fails to secure rent suspension for Criminal Courts of Justice
---

---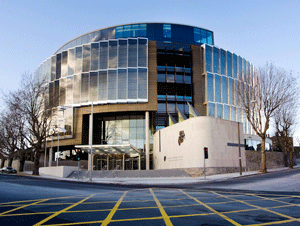 The Bar of Ireland has failed in a bid to secure a rent suspension for its use of two floors in the Criminal Courts of Justice.
The representative body for barristers wrote to the Courts Service to request a suspension from March 2020 because its income has been "adversely affected" by the COVID-19 crisis, The Times reports.
Bar chief executive Ciara Murphy wrote on behalf of the Bar Council to seek the suspension of rent payments for use of the sixth and seventh floors of the CCJ building "in order to mitigate the financial challenges that we face".
A spokesperson for the Courts Service told The Times that the request was not granted "because there is an instruction from the government on all agencies that they are not to waive fees", but that it would offer a one-month deferment if the Bar had cash flow issues.
Under an arrangement in place for over a decade, the Bar pays €37,575 per month (€450,900 per year) for the use of the two floors.