Barristers raise £82,500 for mental health charity AWARE
---

---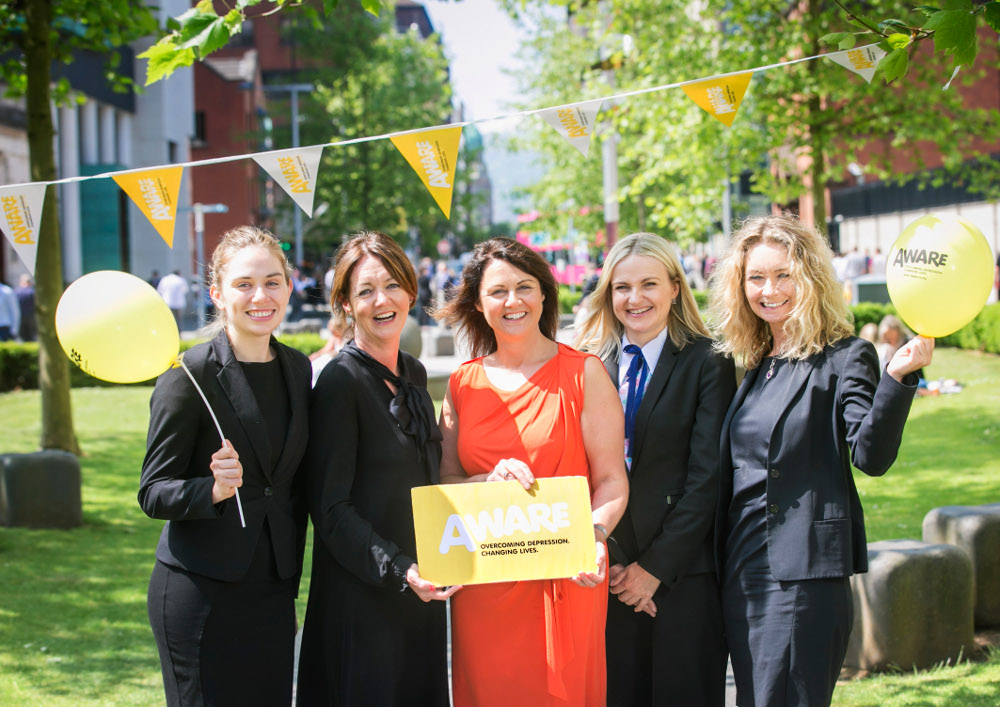 Northern Ireland barristers have raised a record-breaking £82,500 for AWARE, a leading mental health charity in Northern Ireland.
The fundraising total, announced to mark Mental Health Awareness Week 2019, is the largest amount ever raised by The Bar of Northern Ireland for one of its charity partners.
The Bar paid tribute to those who organised, attended and contributed to charity events such as the Bar Library Annual Charity Ball, the "Battle of the Barristers" Slieve Donard climb, the "Woofy Walk", Santa at the Bar Library, the annual "Frock Swap" and the Laganside 10k run.
Adele O'Grady QC, chair of the Bar's charity committee, said: "I cannot think of a better way to conclude Mental Health Awareness Week than celebrating this record-breaking amount for AWARE, a charity which works to support so many people living with mental health issues and their families across Northern Ireland. I would like to thank every one of my colleagues at the Bar for their incredible support and generosity - and in particular the members of the Charity Committee for their enthusiasm, determination and sheer hard work."
Karen Collins, AWARE CEO, added: "AWARE, the depression charity for Northern Ireland, was delighted to be chosen as the Bar's charity partner and it was a great partnership to be involved in with so many creative and fun fundraising activities led by the Bar. The phenomenal amount of money raised will make such a difference to the work of AWARE and in so doing better support those affected by depression.
"This money will support a range of activities including our support groups and Living Life to the Full programmes for those experiencing depression, our wellbeing programmes delivered to schools and communities throughout Northern Ireland to raise awareness of looking after our mental health and our information and outreach services which aim to overcome the stigma of talking about poor mental health and provide information talks and literature."