Barristers sworn in as temporary High Court judges
---

---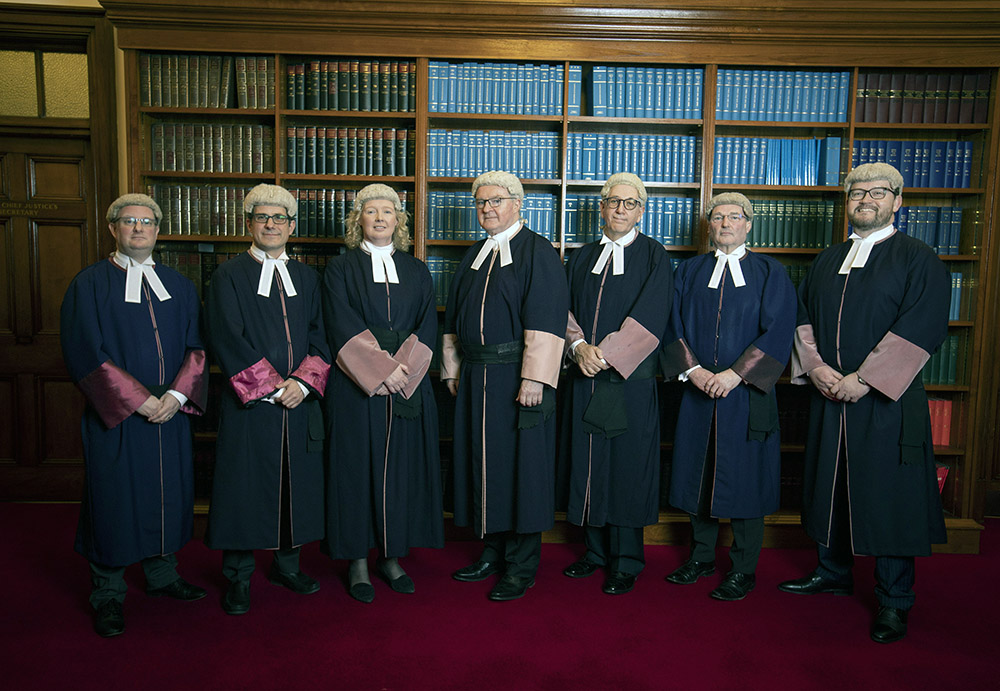 Five senior Northern Ireland barristers have taken up office as temporary High Court judges as of today.
Bar of Northern Ireland members David Scoffield QC, Stephen Shaw QC, Michael Humphreys QC, Karen Quinlivan QC and Gerald Simpson QC have been sworn in, as well as Daniel Friedman QC.
The swearing-in ceremony took place before the Lord Chief Justice of Northern Ireland, Sir Declan Morgan, in the Royal Courts of Justice this morning in the presence of the barristers' friends, families and colleagues.
Sarah Ramsey BL, chair of the Bar Council of Northern Ireland, congratulated the barristers on their appointments.
Ms Ramsey said: "I have worked closely with them over a number of years through the Bar Council and its committees and have always been struck by their commitment to justice and the rule of law so today's appointments are a well-deserved honour.
"We will continue to see them regularly in the Bar Library as they combine their new duties in the High Court with continuing their work as independent practitioners at the Bar."