Beauchamps welcomes six new partners
---

---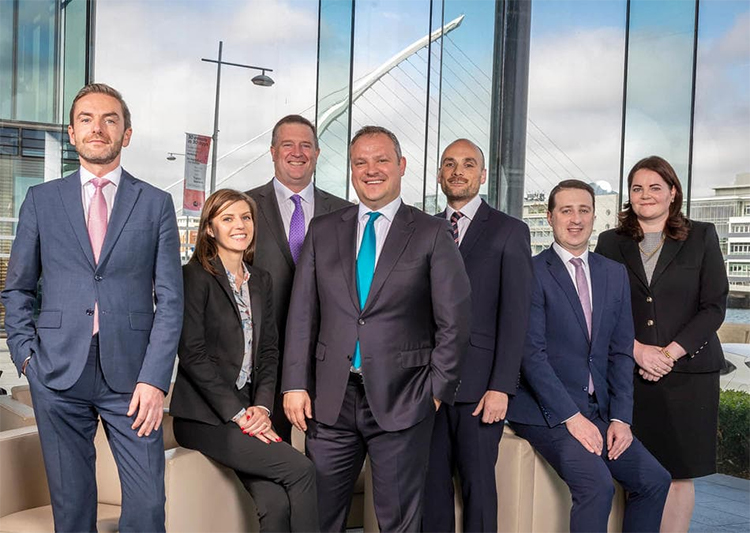 Beauchamps has announced the appointment of six new partners, bringing the Dublin-based firm's total partner count to 32.
The new partners are Richard Stowe, Jacinta Niland, Anne Doyle, Patrick Nyhan, David Gunn and Malachy Kearney.
Mr Stowe, formerly a partner in Matheson and Philip Lee, returns to Ireland from private practice in Australia and will now head the firm's construction and project teams.
Ms Niland and Ms Doyle have been appointed as partners in commercial property, with Ms Niland being promoted internally and Ms Doyle joining from William Fry.
In banking & finance, Mr Nyhan has been promoted and Mr Kearney has been appointed from Kennedys.
Mr Gunn joins from Minter Ellison and has been made partner in energy & natural resources.
John White, managing partner of Beauchamps, said: "We are ambitious for the firm. We focus on what we do well and Beauchamps has an excellent track record in Property, Construction & Projects, Energy & Natural Resources and Banking. The appointment of six new partners will significantly broaden and deepen our offering to clients in these areas.
"We are immensely proud of our long-term investment in development that allows our people to succeed. The promotion of Jacinta Niland and Patrick Nyhan is well-deserved and recognises the fact that both, having trained with the firm, have built outstanding reputations as trusted advisors to their clients.
"This exceptionally talented team bring a diverse range of skills and fresh perspectives to our clients and colleagues. They join Beauchamps at an exciting time, as we continue to invest and expand to fully support our clients' needs."