Belfast lawyer Lisa Boyd joins leadership of Procurement Lawyers' Association
---

---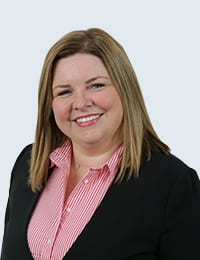 Belfast lawyer Lisa Boyd has been co-opted onto the executive committee of the Procurement Lawyers' Association (PLA).
Ms Boyd, a director at Cleaver Fulton Rankin, will bring a Northern Ireland perspective to the leadership of the association, whose membership consists of procurement law experts from across the UK and beyond.
The PLA holds regular events and training, and issues papers on procurement law, allowing members to remain up to date and allowing for in-depth discussions and debates about key issues in procurement law.
Ms Boyd said: "As a member of the PLA for a number of years, I have been able to access useful insights and updates in procurement law.
"I am delighted to be joining the executive committee and I look forward to adding my expertise and experience in procurement law from Northern Ireland."