Belfast lawyers in London for Brexit case ahead of McCord's return to High Court
---

---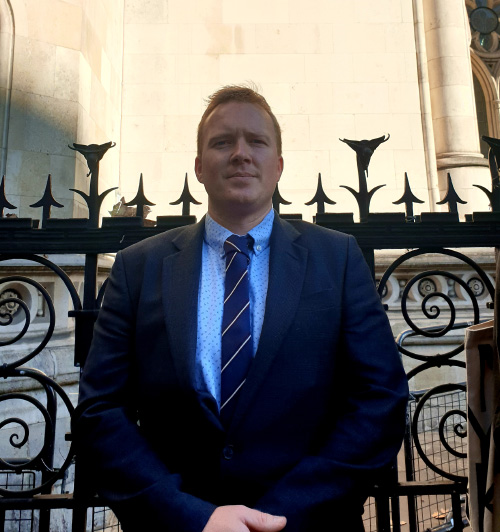 Belfast lawyers Ciaran O'Hare and Conan Fegan have travelled to London to perform a watching brief in the Gina Miller case against the prorogation of Parliament.
Mr O'Hare and Mr Fegan are acting as solicitor and junior counsel respectively in a separate court case brought by victims' campaigner Raymond McCord in the Northern Ireland courts, which raises similar legal issues.
Mr McCord's case is listed for a full hearing in the High Court in Belfast before Mr Justice McCloskey tomorrow.
Mr O'Hare, of McIvor Farrell Solicitors, said: "These are unprecedented times. My client is gravely concerned that time is running out and it seems that we are on the road to a no-deal Brexit, which would be utterly devastating for the good people of Northern Ireland.
"My client's case is that a no-deal Brexit would be a breach of the Good Friday Agreement and that to prorogue Parliament with the intention to circumvent Parliament is unconstitutional.
"These are huge constitutional issues for the court to grapple with and the court has continued to progress my client's case with all due haste.
"It is anticipated that judgment will be handed down in the McCord case and the other related Brexit cases early next week. At this juncture, it is thought that the McCord case and the cases in England and Scotland will proceed to the Supreme Court in less than two weeks."