Belfast lecture on women in the law hears from Lady Arden and Ms Justice Geoghegan
---

---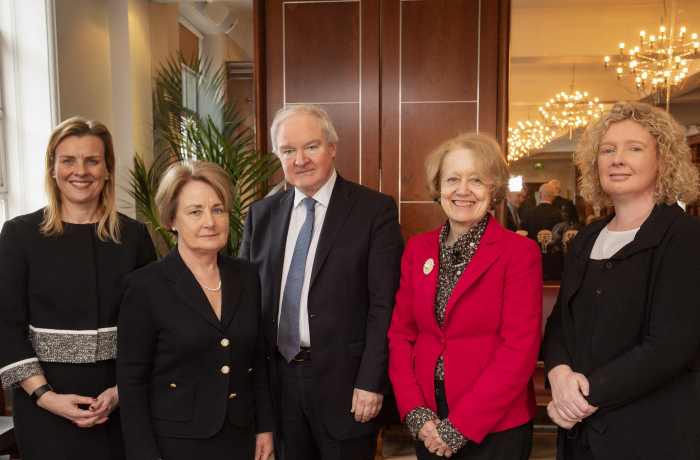 Two of the most prominent women judges in Ireland and Britain addressed a sold-out Belfast event to mark International Women's Day 2019 last week.
Lady Arden of the UK Supreme Court and Ms Justice Finlay Geoghegan of the Supreme Court of Ireland addressed judges, barristers, solicitors and academics at a lecture hosted by The Bar of Northern Ireland.
The justices spoke about the achievements of women in the law and the importance of the sector continuing to work collectively to sustain and improve diversity across the justice system.
Lady Arden reflected on the importance of women on the bench and how judges must be representative of society. She predicted increasing diversity amongst the judiciary in the future and the potential of academics being appointed to the bench. She also stressed that women must 'own' their achievements and that she herself wrote two books while still fulfilling her full-time judicial role.
Ms Justice Geoghegan outlined the unique characteristics of female advocates and the benefits they bring to the courtroom. She stressed that women tend to be excellent listeners, and this is often clear in their precise arguments and considered writing style. Historically the perceived attributes of a good advocate tended to be masculine qualities such as tall, imposing, and a deep voice but that times are changing, and women are holding their own.
Commenting on the event, Sarah Ramsey BL, chair of The Bar of Northern Ireland, said: "We were privileged to hear the experiences of these inspirational women to mark International Women's Day and I would like to thank them both for making the journey and taking the time to be with us for the event. Their frankness during the Q&A in particular made for an insightful and stimulating afternoon."