Bill to clarify, strengthen and modernise powers of coroners passed by Oireachtas
---

---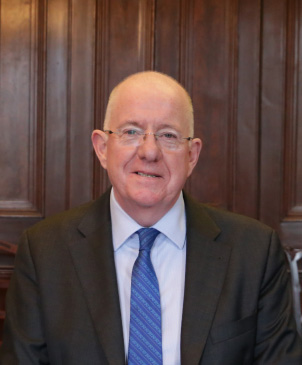 A landmark bill to significant clarify, strengthen and modernise the powers available to coroners in the reporting, investigation and inquest of deaths has passed the Oireachtas.
The Coroners (Amendment) Bill 2018 also provides for mandatory inquests in the case of maternal deaths, inspired by an earlier private member's bill introduced by Clare Daly, who recently resigned from the Dáil on her election as an MEP.
Welcoming the passing of the bill, Justice Minister Charlie Flanagan said: "This is a very important Bill which has been a priority for me personally and for the Government."
The bill provides coroners with new powers to direct production of relevant evidence, enter premises to obtain relevant records, secure attendance of witnesses at inquest, and compel witnesses to answer questions at the inquest.
In the case of an unexplained hospital death for example, the bill empowers the coroner to direct the health institution to provide the medical records of the deceased person in time to inform the coroner's post mortem examination.
As well as requiring mandatory reporting to a coroner and mandatory inquest in all cases of maternal death, the bill will also require mandatory reporting and inquest of any death occurring in State custody or detention, and mandatory reporting to a coroner of all stillbirths, intrapartum deaths and perinatal deaths.
Under the bill, coroners may seek enforcement by the High Court, if needed, of many of the new powers.
Coroners will also be able to seek directions from the High Court on any doubtful or unexplored point of law regarding the performance of the coroner's functions. The Government expects that this facility will be rarely needed, but that it will be valuable in clarifying and developing coronial law for the future.
Mr Flanagan said: "It is my firm intention to seek early enactment, and provide for rapid commencement, of the bill."