Bill to safeguard mother and baby homes records approved
---

---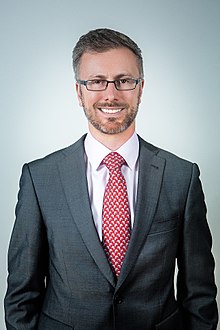 Legislation intended to safeguard records from the commission of investigation into mother and baby homes has been approved by ministers.
Children's Minister Roderic O'Gorman yesterday received government approval for the text of the Commission of Investigation (Mother and Baby Homes and certain related Matters) Records Bill 2020.
The general scheme of the bill was published last month. Tthe text of the bill will be formally published "in the coming days" and brought to the Oireachtas "as soon as possible thereafter".
The bill deals with the arrangements for the transfer and management of the records of the commission of investigation upon its dissolution, including databases and related information on the mothers and children who were resident in the main mother and baby homes.
Mr O'Gorman said: "The commission is shortly due to complete its comprehensive five-year investigation into the treatment of vulnerable woman and children who passed through these institutions over more than three quarters of a century.
"When the commission deposits its records, along with its final report into these matters, with me by the 30 October, this new legislation will ensure that the archive of records and databases compiled by the commission will be appropriately protected.
"There is an absolute urgency to safeguarding the commission's database in the immediate term, and I welcome the support of my government colleagues in this matter."
The Bill aims to address the specific challenges and opportunities raised by the commission in finalising its records. Most significantly, the legislation facilitates the direct transfer of certain databases and records relating to the former residents of the institutions being examined from the commission to Tusla, the Child and Family Agency.
Mr O'Gorman said: "As Tusla was the source of the majority of the primary records utilised by the commission in developing this database, it is the obvious choice as the appropriate statutory agency to receive the commission's database and related records at this time. The agency also has current statutory functions, professional social work and related expertise in adoption-related services and activities".
He added: "This bill will not, of itself, create any new rights or entitlements to access birth and early life information from within the evidence and records of the commission of investigation.
"The complex constitutional and legal issues in seeking to provide a robust basis for expanding access to birth information can only be addressed by future legislation, and I am committed to advancing this matter."
The bill does not alter existing arrangements for transfer of the remainder of the commissions records, which are to be deposited with the minister for safekeeping in accordance with the statutory framework of the Commissions of Investigation Act 2004.