Biopic about Israeli lawyer shortlisted for Oscar award
---

---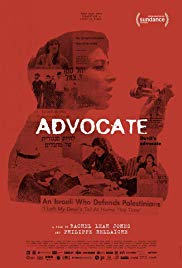 A biopic about an Israeli lawyer who defended Palestinians accused of terrorism has been shortlisted for an Oscar.
Advocate, based on the five-decade career of attorney Lea Tsemel, has been shortlisted for the Academy Award for Best Documentary Feature.
The film, directed by Rachel Leah Jones and Philippe Bellaiche, has been praised by critics and won top prizes at film festivals in Israel and abroad, but far-right Israeli groups have disrupted and protested at screenings.
Israel's culture minister, Miri Regev, attacked the filmmakers in June for their "choice to make a movie focusing on a lawyer who represents, supports and speaks in the name of many who undermine the State of Israel's existence, use terrorism against its soldiers and people, and win legal and public support from Tsemel".
The Israeli government also consulted lawyers on whether it could rescind the government-funded prize awarded to Advocate after it was named best picture at the DocAviv Festival earlier this year.
Ms Tesmel has received international human rights awards for her work, including the 1996 Liberty, Equailty, Fraternity award from the French government (together with Palestinian lawyer Raji Sourani) and the 2004 Hans Litten prize from the European Association of Lawyers for Democracy and World Human Rights (together with Palestinian advocate Mohammad Na'amneh).