Bradley rejects Westminster path for historical institutional abuse redress legislation
---

---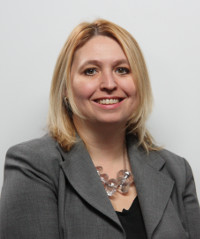 Legislation to establish a redress scheme for victims and survivors of historical institutional abuse in Northern Ireland will not be progressed through Westminster, Northern Ireland Secretary Karen Bradley has said.
The head of the Northern Ireland Civil Service (NICS) earlier wrote to Ms Bradley to request "that, in the absence of a Northern Ireland Executive, she progresses the legislation through Parliament".
However, in a letter sent by Ms Bradley to victims' groups and seen by BBC News NI, the cabinet secretary said the "quickest possible way to bring this issue to a resolution" was by restoring devolution.
She suggested including the issue in the ongoing cross-party talks, and said Westminster "cannot simply take forward legislation" because the feedback from a public consultation had not been addressed.
Ms Bradley wrote: "Urgent consideration needs to be given to the views expressed during the consultation."
However, top civil servant David Sterling had suggested in his report on the consultation that it would be for Ms Bradley to "consider the consultation findings outlined in this report and decide if any changes should be made to the legislation in advance of it proceeding through the Westminster parliamentary process".