Brexit: NI protocol 'vague' say McEntee
---

---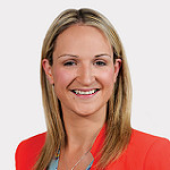 Minister for European Affairs Helen McEntee has said the Northern Ireland protocol's detail is vague and lacks information on customs and tariffs as Brexit negotiations continue.
The protocol in the Withdrawal Treaty is the arrangement by which Northern Ireland follows the single market rules for goods and administers the EU's custom code at its ports, thejournal.ie reports.
The UK government has acknowledged that regulatory checks will be required on some goods entering Northern Ireland from the rest of the UK and has insisted there will be no new physical customs infrastructure in Northern Ireland.
Ms McEntee said in the Dáil yesterday that the Irish government welcomed the UK publishing its own approach on the protocol but that concerned remained.
"In terms of the Northern Ireland protocol, I am not saying there has been backsliding on it so far. However, what has been presented so far, is not adequate and does not provide enough information," she said.
"It is very welcome that the UK has provided a paper because it now recognises the need for some form of checks going from the UK into Northern Ireland particular on animal products and SPS. However around customs, tariffs and VAT – there is not much detail.
"The paper has some positive elements to it and I welcome the clear recognition for the need for checks on agri-foods entering Northern Ireland and for the new border control infrastructure."
She called on the UK government to "provide the technical detail necessary to make the protocol fully operational by the end of the year".