British judges could sit on 'special constitutional court' in united Ireland, former top judge says
---

---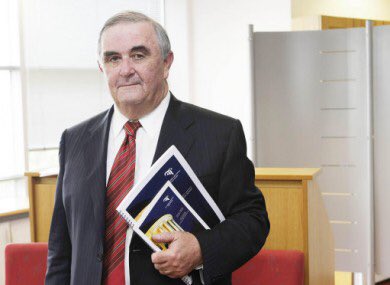 British judges could be invited to sit on a "special constitutional court" in a united Ireland, a former Chief Justice of Ireland has said.
Mr Justice John L. Murray, who served as Chief Justice of Ireland from 2004 to 2011, made the remarks in a panel discussion hosted by the Hibernian Law Journal.
He highlighted, as an example, Hong Kong's practice of appointing judges from other common law jurisdictions, as well as foreign judges on the constitutional court in Bosnia and Herzegovina, The Times reports.
Mr Justice Murray said: "I don't think there's anything we can exclude in our search for a structure that brings together all of the different communities."
He was joined on the panel by Paul Gallagher SC, former Attorney General of Ireland; Sir Paul Girvan, a former Lord Justice of Appeal in Northern Ireland who presided over some of the leading recent public law cases in Northern Ireland; and Professor Aileen Kavanagh, the inaugural chair of constitutional governance at Trinity College Dublin.