Brother of man who suffered notorious miscarriage of justice reiterates inquiry call
---

---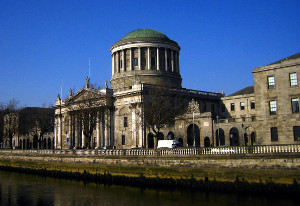 The brother of a man who spent over a year behind bars in one of Ireland's most notorious miscarriages of justice has called for a new inquiry and a review into the Special Criminal Court.
Cormac Breatnach, whose brother Osgur Breatnach was arrested in 1976 in connection with the infamous Sallins train robbery, said special courts "do not enjoy any place in a democracy".
Osgur Breatnach is one of three men who were convicted in the Special Criminal Court and sentenced to up to 12 years in prison based on no other evidence than confessions obtained during interrogations where they were allegedly beaten by gardaí.
Mr Breatnach and his co-accused Brian McNally were acquitted on appeal in 1980. A third co-accused, Nicky Kelly, had fled after the trial and returned to Ireland only to be jailed until 1984.
In a letter to The Irish Times, Cormac Breatnach wrote: "How did it come to pass that three innocent men (including my brother Osgur Breatnach) admitted to a crime they did not commit, ending up with prison sentences totalling 33 years?"
He added: "Both the ICCL and Amnesty International reiterated their calls in July 2019 for an independent public inquiry into the Sallins case and the State remains obligated under international human rights treaties it has ratified to guarantee the disclosure of truth, justice and reparations for victims of past human rights violations.
"Sadly, the Government refuses to act in this case and has ignored the victims' and their families' calls for an apology. Special courts and special powers do not enjoy any place in a democracy.
"If not abolished, at the very least we need a comprehensive review of the Special Criminal Court, and a commitment to hold an inquiry into the Sallins case."