ByrneWallace appoints Neil Keenan to head firm's corporate team
---

---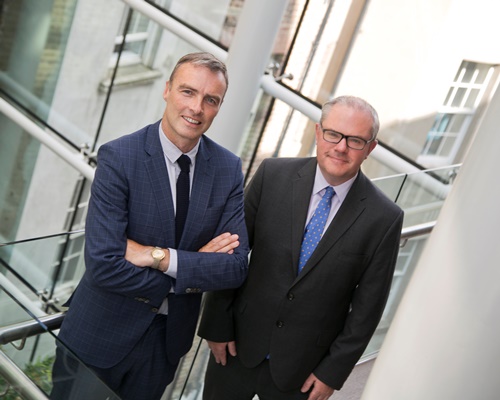 ByrneWallace has announced the appointment of Neil Keenan as head of the firm's corporate team, succeeding new managing partner Feargal Brennan.
Mr Keenan has over 25 years' experience as a corporate lawyer and is vice-chair of the Law Society of Ireland's business law committee.
Commenting on his appointment, Mr Keenan said: "This is an exciting and busy time in Ireland for corporate activity. According to recent surveys, the market for M&A is very buoyant, with a number of sectors on the rise in terms of activity, particularly energy and renewables, technology, life sciences and fintech.
"These are sectors where we foresee further growth going forward and therefore have expanded the offering of our corporate team and have developed niche expertise."
He added: "In recent years, we have also greatly enhanced the depth and strength of our corporate offering, with a team now led by ten corporate partners, and as such we believe that we are ideally positioned to meet the ever changing needs of our clients, both private and public, Irish and international.
"As new head of corporate I look forward to further enhancing upon our offering and continuing our strong commitment to deliver excellent service to our clients."
Mr Brennan said: "Since joining the firm in 2016, Neil has been instrumental in growing out our M&A, private equity and energy sector offerings and I wish him every success in his new role.
"Neil is one of Ireland's leading corporate lawyers and his appointment as head of the corporate team in ByrneWallace further evidences the firm's leading position as one of Ireland's most dynamic business law firms."