Cahir O'Higgins charged with assaulting another solicitor
---

---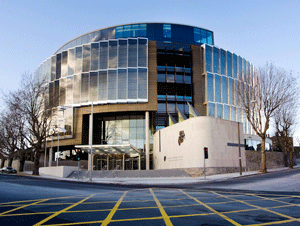 Criminal defence solicitor Cahir O'Higgins has appeared in court charged with assault causing harm to another solicitor.
Mr O'Higgins, 46, is accused of assaulting Stephen O'Mahony at Wolfe Tone Quay in Dublin on Thursday 11 February.
He appeared at Dublin District Court on Saturday but did not speak or enter a plea.
Mr O'Higgins was released on bail and will reappear on Monday 19 April.