Calls for Widowed Parent's Allowance law change renewed 18 months after landmark ruling
---

---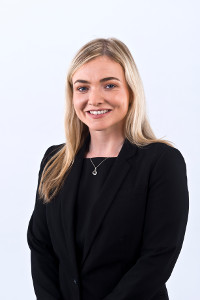 Campaigners have renewed calls for the UK Government to bring the Widowed Parent's Allowance scheme in line with human rights laws a year and a half after a landmark UK Supreme Court ruling.
Belfast solicitor Laura Banks acted for Siobhan McLaughlin in the case which led to a ruling that the legislation underpinning the benefit discriminates against families on the basis of their marital or birth status.
Marking 18 months since the ruling, 18 organisations have signed an open letter to Prime Minister Boris Johnson urging immediate law reform on the eligibility of cohabiting parents for bereavement benefits.
The letter states: "We respectfully ask that this be done quickly, as another five families with children fall foul of the current criteria each day."
Commenting, Ms Banks, of Francis Hanna & Co Solicitors, said: "It is deplorable that we have a government who continue to knowingly discriminate against children, 18 months after a Supreme Court judgment declared this treatment unlawful.
"The lack of progress here is shameful, especially when we can consider that it is bereaved children who are suffering."