Carson McDowell Does Strictly raises a dazzling £52,000 for charity
---

---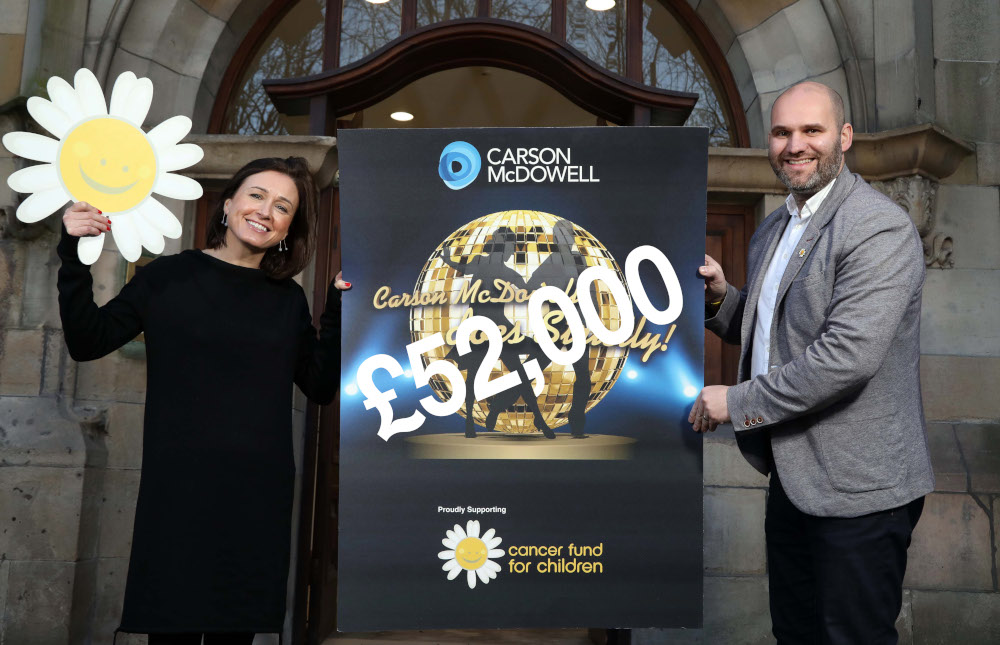 Staff and clients from Carson McDowell raised more than £50,000 for Cancer Fund for Children at their recent Strictly-themed dance event.
Over 600 people attended the "Carson McDowell Does Strictly" event, modelled on the hit TV show Strictly Come Dancing, at La Mon Hotel and Country Club.
Ten couples, a mix of clients and staff, donned sequins, frills and sparkly outfits to compete to be crowned champions of the dance floor.
After watching the couples strutting their stuff in dances such as the Jive, Waltz, Charleston and Argentinian Tango, guests voted for their favourite couple by making donations.
A grand total of £52,000 was raised for the charity, which will be used to support children, young people and families affected by cancer in Northern Ireland.
Senior partner Neasa Quigley took home the Glitterball Trophy after scoring a perfect 40 with her dance partner, Kevin Feenan from Marsh.
Ms Quigley said: "We are so grateful to our colleagues, clients and friends who joined us to make our Strictly event such a fantastic success. It was an amazing evening and we are overwhelmed by the generosity shown by our guests in raising this superb total for Cancer Fund for Children.
"The 20 dancers who took part threw themselves into training and rehearsals with admirable commitment. The hard work really paid off as we were treated to an extravaganza of ballroom and Latin performances on the night. I would like to say a huge thank you to all who were involved in making the evening such a success."
Phil Alexander, CEO of Cancer Fund for Children, added: "Well done Carson McDowell for organising such a fantastic event. The dancers put on a brilliant show and created an unforgettable evening of entertainment for the audience. I'd like to extend a massive thank you to everyone who supported Cancer Fund for Children.
"As a local charity, we receive less than 0.5 per cent of our funding from the government so we quite simply cannot provide essential services without the support of the local community and businesses like Carson McDowell."