Carson McDowell signs up to Mindful Business Charter
---

---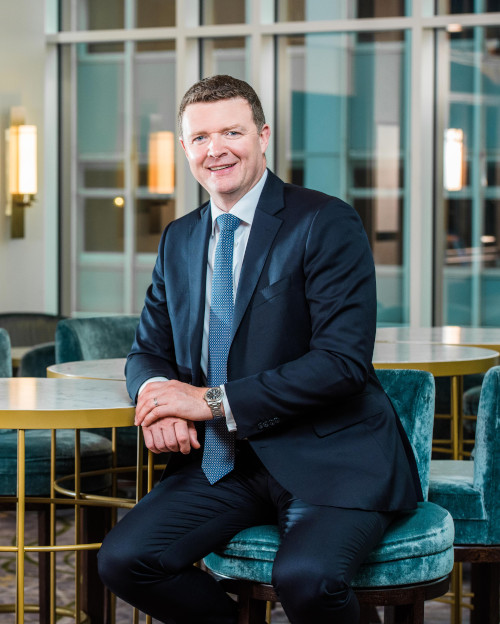 Carson McDowell has become the first independent professional services firm in Northern Ireland to sign the Mindful Business Charter.
The firm joins a wide range of businesses and professional service firms around the world in a collective commitment to address the avoidable stresses in our working practices, to promote healthier and more effective ways of working.
The Charter, originally launched by Barclays and law firms Pinsent Masons and Addleshaw Goddard in October 2018, brings organisations and their service providers together to reach a shared agenda for mental health and wellbeing.
Carson McDowell announced its commitment to abide by the set of principles – centred on openness and respect for each other, improved communication, respect for working hours and considerate delegation of tasks – at an event marking Mental Health Awareness Week in the UK.
Managing partner Roger McMillan said: "The health and wellbeing of the team at Carson McDowell is one of the firm's greatest priorities. I am extremely proud of the resilience and team work that our colleagues have demonstrated over the last 15 months while we have been working remotely.
"Signing the Mindful Business Charter further underpins our commitment to supporting our colleagues by promoting healthy working practices. We are the first professional services firm in Northern Ireland to sign the charter and I would be hopeful that other organisations would also get involved."
Mary Peterson, chair of the trustees and head of talent and learning at Addleshaw Goddard LLP, one of the founders of MBC, said: "The last 12 months have been challenging for many businesses, with employees grappling with a new concept of 'living at work' and a lack of boundaries.
"As such, the MBC, with its focus on reducing avoidable stress and helping to maintain boundaries to promote better wellbeing, is more relevant than ever.
"In that context it is laudable that Carson McDowell has demonstrated its public commitment to healthier working practices and positive change by joining our growing group of signatories."
Richard Martin, director of byrne·dean and leading on its Charter work, added: "There could not be a more opportune moment for Carson McDowell to join the movement and we are so pleased to have you board and contributing to the collective efforts of all the signatories to rehumanise the workplace."