CDS Law & Tax appoints solicitor Ross Jackson and trainee Cliodhna Murphy
---

---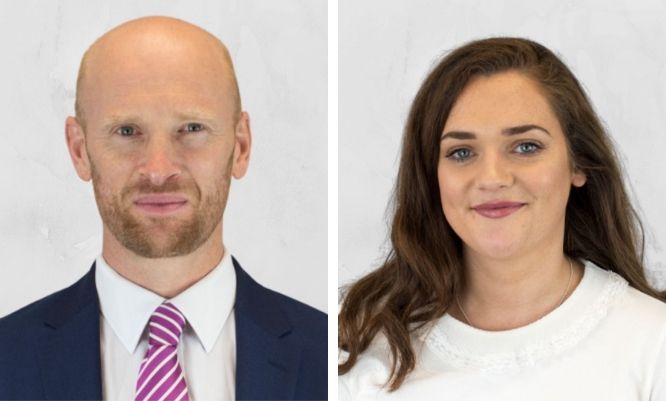 Cork firm CDS Law & Tax has announced the appointment of Ross Jackson as solicitor and Cliodhna Murphy as trainee solicitor.
Mr Jackson, who qualified as a solicitor in 2010, joins the corporate and commercial department at CDS, where his areas of expertise include corporate restructuring, corporate governance, commercial contracts and mergers/acquisitions.
A Cork native, he is a recent returnee to the city having left Ireland for Australia in 2012, where he worked in a number of corporate and commercial roles, most recently as legal counsel for a large, ASX-listed mining corporation.
Over the course of his career, Mr Jackson has worked both in-house and in private practice, representing clients across a broad range of industries including construction, engineering, commercial property, finance, logistics and shipping, technology, commodities, utilities, real estate and finance.
Ms Murphy, a graduate of NUI Galway and University of Limerick, provides additional support in the areas of corporate restructuring, commercial contracts, corporate governance, wills and probate.
Commenting on the appointment, Ciarán Desmond, managing partner at CDS Law & Tax, said: "I am delighted to welcome both Ross and Cliodhna to the CDS team and I know that their talents, experience and expertise will be of enormous benefit to our clients. The continued growth of CDS Law & Tax is a testament to the calibre of the members of our team, and I have every confidence that this trend will continue."
Mr Jackson added: "It's a pleasure to return to private practice in Cork with CDS Law & Tax, an independent firm that blends a personal approach to client services with an unrivalled depth of experience in complex transactions. I look forward to a fruitful future with the team."