Chief Justice: Ireland can be international 'safe haven' amid Brexit uncertainty
---

---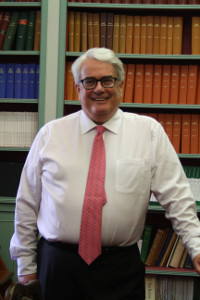 The Chief Justice of Ireland, Mr Justice Frank Clarke, has said that Ireland can be a "safe haven" amidst the "great uncertainty" of Brexit in a landmark speech given in New York.
He highlighted the potential impact of a no-deal Brexit on the international legal system, with potential repercussions for US corporations.
Mr Justice Clarke made the comments in a seminar in Fordham University in New York which focused on Brexit's impact on the European legal order and on legal issues involving other friendly countries, particularly the US.
He said that in many areas, EU law has become entwined with the national legal order of member states and it is that very fact which makes the disentanglement required by Brexit all the more problematic.
He warned: "We just do not know what arrangements, if any, will be negotiated between the EU and the UK to replace the fact that the UK is today a fully integrated member of that legal order based on mutual trust and recognition."
However, Mr Justice Clarke highlighted that Ireland will soon be the largest common law country in the EU and, in substance, the only country whose legal system is "fully" in the common law tradition.
He said Ireland could act in a significantly expanded way as a location for dispute resolution in international litigation, including insolvency, where both the common law and recognition throughout the European Union are of importance.
Mr Justice Clarke concluded: "In all the uncertainty which currently surrounds Brexit and in the likely continuing uncertainty that will be in place for some considerable time to come … Ireland can provide, not least for those outside the EU in the common law world, a safe haven.
"In a time of great uncertainty I would like to think that that safe haven may prove to be a significant advantage."
You can read his full seminar here.