Civil liberties group calls for repeal of Censorship Acts
---

---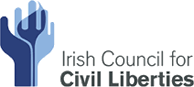 The Irish Council for Civil Liberties (ICCL) has called for the repeal of the Censorship of Publications Acts to "liberate the arts from the threat of censorship once and for all".
The civil liberties group has launched a petition which links the legislation, which is rarely used, to the outcry over last year's removal of a Repeal the 8th mural in Dublin.
It said the removal of the mural, at the behest of the Charities Regulator acting under the Charities Act 2009, had "brought censorship of the arts to the forefronts of our mind again".
At the time, the ICCL said there were "serious freedom of expression questions" around the removal, "especially given that artistic expression is afforded higher protection under human rights law".
The petition calls on the Government to take "a symbolic step towards eradicating censorship of art in modern Ireland" by repealing the "practically obsolete" legislation.