Civil liberties group to 'monitor' exercise of new coronavirus powers
---

---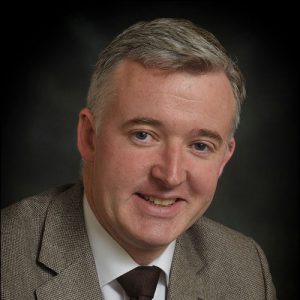 The Irish Council for Civil Liberties (ICCL) has said it will closely monitor the Government's use of new emergency powers introduced to tackle the coronavirus pandemic.
In a statement yesterday, the rights group said new restrictions on non-essential services and outside gatherings were "necessary to protect our rights to life and health".
Executive director Liam Herrick said: "We would urge people to take these measures seriously to combat the spread of the virus and to avoid the situation where the government feels the need to apply even more stringent restrictions on our rights."
The rights group previously called for the emergency coronavirus bill to include a "sunset clause", which was subsequently agreed in the Dáil. The law will be reviewed in November 2020.
Barrister Andrew McKeown summarised the provisions of the bill, which include new powers to detain people and ban mass gatherings in order to prevent the spread of COVID-19, in a piece for Irish Legal News last week.
Mr Herrick said: "ICCL strongly welcomes the Government's emphasis on solidarity and cooperation as the basis for Ireland's public health response to COVID-19.
"We will examine closely the detail of the proposed new restrictions on public events and economic activity, but we broadly support the measured approach adopted by the Government to reduce transmission of this disease in the short term.
"It is essential that we all work together to ensure that the impact of COVID-19 and these emergency measures is not disproportionately felt by the most vulnerable in our society."
ICCL said it will be monitoring the application of the new emergency powers, adding: "While we support in general the government's decisive actions up until now, we will be unafraid to challenge them if these new powers are abused in any way."