Claire Edgar and Gráinne Murphy to present paper on financial abuse to European conference
---

---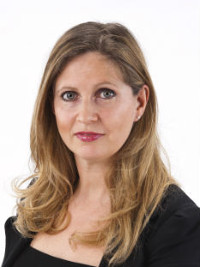 Northern Ireland lawyers Claire Edgar and Gráinne Murphy are in Norway this week for a major conference on domestic violence.
The European Conference on Domestic Violence, which was previously held in Belfast in 2016, is meeting this week in Oslo.
Ms Edgar, partner at Frances Hanna & Co Solicitors, and Ms Murphy, barrister and chair of the Family Bar Association, are jointly presenting a paper exploring financial abuse on marriage breakdown in legal proceedings in Northern Ireland.
Commenting, Ms Edgar said: "This conference is a great opportunity to learn from professionals and academics working with victims of domestic violence across Europe and indeed throughout the world.
"I am delighted to speak to the conference about some of the experiences we have in the Northern Ireland court system around domestic abuse and question whether the legal system protects the more vulnerable spouse or unconsciously enables abusive behaviours to continue."