Cleaver Fulton Rankin staff continued to volunteer through Covid-19 pandemic
---

---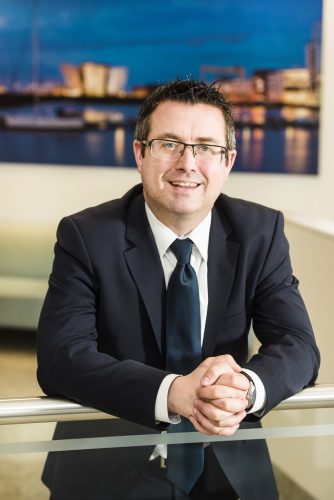 Staff at Northern Ireland firm Cleaver Fulton Rankin continued to volunteer in the community during the Covid-19 pandemic through virtual workshops and telephone calls, a new report reveals.
The firm's 2021 Corporate Social Responsibility Report notes that the pandemic "had a significant impact on the delivery of our community initiatives", but that the firm "adapted our programmes to respond to the crisis and be a force for good".
Volunteers supported local schools by facilitating remote workshops, helping combat loneliness through telephone calls, assisting at vaccine centres across Northern Ireland, supporting people completing forms, and getting their hands dirty gardening.
Staff also continued to fundraising for local charities through remote marathons and runs, as well as donating to both Simon Community Northern Ireland's Christmas Hamper appeal and the Cash for Kids Christmas gift appeal.
Managing director Jonathan Forrester said: "As a leading commercial law firm in Northern Ireland, being a responsible business is top of our agenda. I am delighted to share our latest Corporate Social Responsibility Report, which highlights best practice in a responsible business, even in the most challenging times."
The report also sets out the firm's efforts to reduce its reliance on paper for the benefit of the environment, supporting employee wellbeing through HR initiatives and learning and development programmes, and launching a free will-writing service with Bequeathed.
Mr Forrester said: "It has been a year of many highlights despite the Covid-19 pandemic affecting every aspect of life and business as we know it. I am proud to report that Cleaver Futon Rankin maintained its focus upon being a responsible business and we successfully met and exceeded our 2020 corporate responsibility goals.
"In the year ahead, we will strive to support our community, advocate diversity and equality and integrate sustainability into every aspect of our business, using new technologies to transform our working practices and reduce our impact upon the environment."