CLM: Revised climate bill lacks ambition on inequality
---

---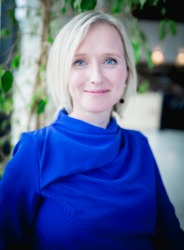 The government's revised climate legislation still lacks the ambition needed to address wider issues of inequality, Community Law & Mediation (CLM) has said.
Ministers this week approved the final text of the Climate Action and Low Carbon Development (Amendment) Bill 2021, which will now be introduced to the Oireachtas as priority legislation.
The final versions of the Climate Bill embeds the process of setting binding emissions reductions targets in law and provides for a "national climate objective" of becoming a climate-neutral economy by 2050.
However, CLM, the community law centre which last month launched a new Centre for Environmental Justice, said the bill's definitions of climate justice and just transition need to be more ambitious.
In particular, it says the legislation should follow Scotland's Climate Change Act 2009 in directly referencing the need to support the people who are most affected by climate change and are the least equipped to adapt to its effects.
Rose Wall, CEO of CLM, said: "The climate crisis is not just an environmental one – it is a health crisis, a housing crisis, a jobs crisis, a debt crisis and ultimately a human crisis – a crisis that is not being and will not be borne equally by all.
"In our community law centres we are already working with communities who are disproportionately affected by issues linked to climate change and the environment, including flooding, health concerns related to poor air quality, and poor housing conditions.
"From our perspective, climate justice is about intersectional responses to the climate crisis, looking at other issues such as transport, clean air and housing standards/energy costs when taking action on climate. This has the significant benefit of dealing with wider issues of inequality."
Ms Wall added: "Unfortunately this approach is not reflected in the revised Bill but we will continue to advocate for greater ambition in relation to climate justice as it progresses through the Dáil and Seanad."