Cognitive behavioural therapy has 'significant' impact on reoffending
---

---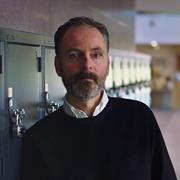 The use of cognitive behavioural therapy techniques have had a "significant" impact on reoffending, according to new government research.
The new report on recidivism, produced by criminology expert Professor Ian O'Donnell of UCD Sutherland School of Law, was published by the Department of Justice this morning.
It is the third in a series of pieces of research that have been commissioned by the Department's research and data analytics unit in line with a commitment to support the development of "more evidence-informed policy-making".
"On balance, the evidence points to a significant treatment effect associated with cognitive behavioural interventions delivered both in community and custodial settings," the report states. "For substance misuse, public health-based harm-minimisation approaches seem to hold most promise."
However, the report also notes that treatment programmes for sex offenders have only led to "modest" reductions in reoffending, while the results of interventions aimed at preventing repeat domestic violence through education and attitudinal change are "disappointing".
Aidan O'Driscoll, secretary general of the Department of Justice, said: "As this report points out, knowing the characteristics of recidivism prone individuals or situations will allow interventions to be targeted with greater precision and confidence. This is not only to the advantage of the individuals concerned and their families, but also to the wider community.
"With this piece of work, Professor Ian O'Donnell has provided us with much food for thought regarding factors underpinning recidivistic offending behaviour; public policy interventions that tackle such behaviour; and the effectiveness of these interventions."