Community Law & Mediation assisted over 3,100 people in 2019
---

---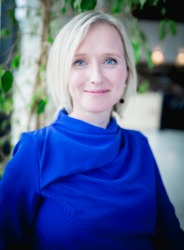 Community Law & Mediation (CLM) assisted more than 3,100 people through its free legal advice, advocacy, mediation and education services last year, according to its latest annual report.
The community law centre and charity called on the government to prioritise access to civil legal aid in a year in which employment, housing and family law issues dominated demand for its services.
With employment law queries having doubled since the onset of Covid-19, CLM is calling for urgent changes to make the financial means test to access legal aid more inclusive and to make legal aid available for employment, equality and social welfare cases.
Rose Wall, CEO of CLM, said: "As a community-based law centre, we see some very difficult cases and vulnerable people coming through our door. Often, they have nowhere else to turn to.
"In one instance, we assisted a woman who had been a loyal employee for more than 35 years but had been let go suddenly and without a redundancy payment when the company she worked for closed. She applied for the Redundancy Payments Scheme run by the Department of Social Protection but this was refused.
"We wrote to the Department on her behalf and lodged a complaint with the Workplace Relations Commission. Ultimately, the decision was reviewed and she received the full amount due to her. She described our service as being 'like a life buoy' as she had given up hope."
Ms Wall added: "Since Covid-19, requests for legal advice in relation to employment concerns have more than doubled as people face the prospect of losing their jobs and their homes. We have also seen stark disparities and inequalities in how marginalised groups have experienced the Covid-19 pandemic.
"It is time to recognise the role that access to justice can play in protecting and empowering vulnerable groups at this critical juncture for our society. We welcome recent reports that the minister for justice, Helen McEntee, plans to carry out a review of the civil legal aid scheme, but we need to see reforms in the short-term."
The law centre recently launched a new version of "Casebase", a database of reports on decisions of the Social Welfare Appeals Office which serves as a useful resource for people who are considering appealing a decision on their entitlement to a social welfare payment, or for advocacy organisations assisting a person with an appeal.
CLM will also shortly expand its services with the opening of a new Centre for Environmental Justice which will focus on engaging communities experiencing poverty, social exclusion or inequality in relation to their environmental rights.