Community Law & Mediation: Legal aid too 'limited and under-resourced'
---

---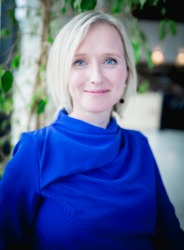 The current model of legal aid is limited and under-resourced, Community Law & Mediation (CLM) has told an Oireachtas committee.
The Oireachtas justice committee has continued to hear evidence on access to justice and legal costs in Ireland.
The committee heard this morning from representatives of CLM and Mercy Law Resource Centre, as well as Professor Gerard Whyte of Trinity College Dublin.
Rose Wall, CEO of CLM, told the committee that the legal aid scheme should be expanded to cover areas of the law such as employment and equality cases before the Workplace Relations Commission and appeals to the Social Welfare Appeals Office.
She also called on the committee to consider a restructuring of the civil legal aid scheme to include education and law reform functions, in line with the community law centre model.
Speaking ahead of the meeting, committee chairman Caoimhghín Ó Caoláin TD said: "This is our second engagement with stakeholders and experts on high legal costs and other factors which act as a barrier to many people seeking access to justice through the courts.
"We look forward to hearing the views of community law service providers and of Professor Whyte on this important issue."