Competition watchdog preparing for post-Brexit increase in complex merger notifications
---

---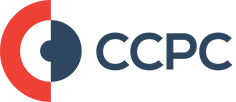 The Competition and Consumer Protection Commission (CCPC) has revealed it is preparing internally for an increase in complex merger notifications after Brexit.
Last year was the most active year on record for merger and acquisition activity notified to the CCPC and the former Competition Authority, with a 36 per cent increase in merger and acquisition notifications.
Brian McHugh, a member of the commission, said 2019 is set to be "a challenging year", partly because of the "continued uncertainty arising from Brexit".
He added: "In the context of the merger regime, it is likely that Brexit will lead to the notification of more complex mergers and we have been working internally to prepare for this. The CCPC continues to input into the Government's wider preparations for Brexit.
"There needs to be certainty for both the CCPC and businesses as to the impact of Brexit on merger notifications. As soon as we have that clarity we will communicate it to businesses and legal representatives."
According to the Mergers & Acquisitions Report for 2018, a total of 98 mergers were notified in 2018 (a 36 per cent increase from 2017) and 95 determinations were issued, five of which required commitments to secure approval. The most prominent sector was real estate.
An extended Phase 1 review was required for 14 notifications, and a Phase 2 investigation was required for three notifications (up from zero in 2017). For non-extended Phase 1 investigations, the CCPC took an average of 24 working days to issue a determination, the same as in 2017.
New financial thresholds took effect from 1 January 2019 and the CCPC is currently consulting on the introduction of a simplified notification process.
Mr McHugh said the new thresholds and possible new process will "improve the efficiency of Ireland's merger regime".