Confidence in legal sector dips dramatically
---

---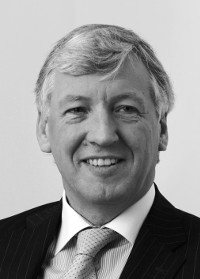 Confidence in the legal sector has dipped dramatically in the past 12 months, according to a new report.
The results of Smith & Williamson's 8th Annual Survey of Irish Law Firms 2019/20 show that only 19 per cent of all firms and none of the top 20 largest firms believe the legal sector will see an improved outlook in 2020. This is down from over 40 per cent in 2018.
The survey was conducted by Amárach Research during autumn 2019 and canvassed the opinions of 120 large, mid-tier and small law firms across Ireland.
Although confidence has dropped, profits and revenues continue to increase in more than half of firms despite continuing salary inflation, increasing operating costs and downward pressure on fees.
Revenues continue to grow in most firms while profits increased in over half of all firms and two in three of the top 20.
Commenting on the findings of the survey, Smith & Williamson Professional Services managing director, Paul Wyse, said: "Our eighth annual survey is, as always, a vital benchmarking tool for the sector and this year's edition is no exception.
"The findings highlight a substantial drop in confidence for the year ahead due to a squeeze on margins, continuing tough competition for talent and a negative economic outlook. Despite this drop in confidence and continuing inflation beating salary increases, Irish legal firms continue to perform well across the key metrics of revenue, profits and staff numbers all of which are up year on year."
Mr Wyse added: "Attracting and retaining talented solicitors continues to be a key issue. The arrival of UK and international firms to the market either through merger or greenfield setup is driving competition for talent. Lateral hires of individuals and teams is an increasing concern and it is driving significant salary inflation for incumbents. In addition 65 per cent of legal firms believe the level of competition has increased in the past year with consequent downward pressure on fees, having a significant impact on nearly a third of firms."
The survey indicates that 38 per cent of all firms and 67 per cent of top 20 firms believe attracting and retaining talent is the key issues facing their firm.
This has led to significant pay increases which continue to outstrip inflation, with 42 per cent of all firms awarding pay increases of over six per cent in the past 12 months.
In addition, firms are becoming more diverse and this year the survey looked at the representation of women in legal firms. For firms participating in the survey women make up 55 per cent of all qualified solicitors, 35 per cent of all equity partners and 35 per cent of salaried partners in Irish legal firms.
Nearly two in three firms participating in the survey indicate they will adopt the new LLP structure recently brought into effect by Justice Minister Charlie Flanagan and the LSRA.