Couple received €10,000 in compensation after legal fees added to mortgage loan account
---

---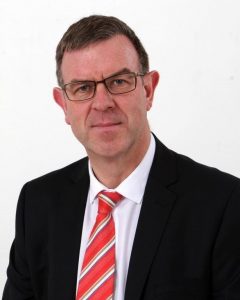 A couple received €10,000 in compensation last year after €800 in legal fees was added to their mortgage loan account, a new report has revealed.
The couple complained to the Financial Services and Pensions Ombudsman (FSPO) and their settlement was included as a case study in its overview of complaints for 2019.
According to the report, the couple, identified as Rob and Victoria, had been in mortgage arrears between 2013 and 2014 and were designated by their provider as "not cooperating". Their arrears had risen to more than €25,000 by February 2015.
The couple cleared the arrears in two substantial payments in February and March 2015 and a number of agreed instalments which were cleared by December 2015.
In June 2016, the couple were notified of certain outstanding legal fees but were not provided details on request until January 2017. In the meantime, the provider designated the fees as "arrears" and capitalised, causing the fees to attract interest charges for the remainder of the mortgage term.
The complainants pointed out that they were not given the opportunity to pay the fees or the opportunity to dispute liability. They also referenced other issues of maladministration which had contributed significantly to the difficulties they had experienced.
As Rob and Victoria's complaint was not resolved by way of mediation, the ombudsman commenced a formal investigation in November 2018.
The provider responded formally to the complaint and, thereafter, the parties exchanged a number of submissions and observations. In February 2019, the provider and the couple agreed a settlement including the refund of legal fees of €802.02 together with interest of €91.98, and a general compensatory figure of €10,000.
In total, 5,275 complaints were made to the FSPO in 2019, of which 4,969 were eligible. Over the year, 4,569 complaints were closed and 1,399 complainants received compensation and/or redress through the services of the FSPO.
Ombudsman Ger Deering said: "During 2019, we maintained a focus on improving our processes and increasing our staff numbers and by the end of 2019, we were closing more complaints than we received on a monthly basis. This is an important milestone for the FSPO and will result in an improved customer experience in terms of response times."