Court of Appeal: Expert evidence required for professional negligence cases
---

---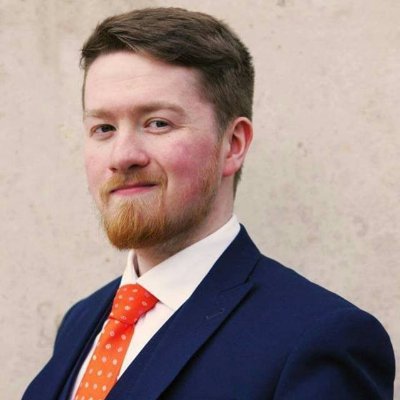 The Court of Appeal has reiterated that allegations of professional negligence must be grounded in professional expert evidence.
Background
Frances Kelly was involved in a car accident in 2000 and suffered serious facial injuries. She was taken to Cork University Hospital, where she underwent extensive medical treatment the next day, including suturing of lacerations to her tongue, significant dental procedures and the fixation of mandibular fractures. She developed necrosis of part of her tongue which was required to be removed and debrided. She claimed that this 'partial amputation' of her tongue was due to negligence.
She instituted proceedings against Professor Duncan Sleeman, Cork University Hospital, and the Southern Health Board (the defendants) in April 2003. A further three years elapsed before a Statement of Claim was delivered.
The case was eventually heard by Mr Justice Anthony Barr in October 2013. Ms Kelly did not have legal representation. She gave evidence, and she was cross-examined. She did not call any witnesses.
Counsel for the defendants made an application for the case to be dismissed, submitting that Ms Kelly had failed to make out a prima facie case. Counsel submitted that in the light of Hetherington v Ultra Tyre Service Ltd [1993] 2 IR 535 and O'Toole v Heavey [1993] 2 IR 544, the question which the court had to decide was whether a prima facie case had been made out by Ms Kelly as against the hospital.
Mr Justice Barr, noting the absence of any expert evidence against the hospital, cited Sugg v O'Keeffe & Anor [2005] IESC 92 wherein Mr Justice Hugh Geoghegan said: "A court will never hold a professional person guilty of negligence without professional evidence from another professional supporting the assertion of the claim of negligence and that is wholly absent here."
The court said that without such medical evidence, a prima facie case had not been established. The judge struck out the claim, and awarded costs to the defendants.
Court of Appeal
Ms Kelly appealed. Her claim as against Professor Sleeman was no longer being pursued. She claimed the High Court's conclusions were not based in evidence, and "unfairly favoured the defence". She also claimed that part of her tongue was removed without consent, relying on Sidaway v Bethlem Royal Hospital [1985] AC 871, a case regarding a patient's right to decide whether to consent to treatment which involved a substantial risk of grave consequences.
Counsel for the defendants said that Ms Kelly had attempted to introduce a claim for lack of informed consent at trial, and that this had not been pleaded in the Statement of Claim (which had clearly been drafted by lawyers). Counsel said that she had not called any witnesses. Ms Kelly indicated that she wished to call an expert, but that he had been unable to attend trial. She was told of the date of trial in adequate time and that she could apply for his evidence to be given via video link. The defendants told her that they would not accept his report in evidence unless he was available for cross-examination.
In proceedings alleging medical malpractice a plaintiff is obliged to adduce expert evidence in support of the claim (Dunne v National Maternity Hospital [1989] IR 91 per Chief Justice Thomas Finlay). To prosecute such proceedings in the absence of the requisite evidence amounts to an abuse of process (Reidy v National Maternity Hospital [1997] IEHC 143, Cooke v Cronin & Neary [1999] IESC 54, per Ms Justice Susan Denham). In Connolly v Casey [1998] IEHC 90, Mr Justice Peter Kelly said that the commencement of proceedings alleging professional negligence constitutes an abuse of process "unless the persons advising such proceedings have reasonable grounds for so doing".
Ms Justice Ann Power said that while Ms Kelly's belief that the hospital were negligent in the treatment of her injuries was sincere, that was insufficient to ground proceedings alleging professional negligence. In Mangan v Dockery & Ors [2019] IECA 45, Mr Justice Brian McGovern said the rationale behind the requirement that for expert evidence in medical negligence cases "arises out of an understanding by the courts that claims for professional negligence can have very serious consequences for a medical practitioner or hospital transcending the particular proceedings even where there is no finding made".
The trial transcript revealed that Ms Kelly had consulted several experts, and that she was already three years into litigation when told "that this really isn't going to be successful". Her evidence was that she went for "another medical report and another medical report".
Ms Kelly had clearly undergone significant suffering: "She has also endured the certain stress of pursuing litigation for the past thirteen years. She has shown remarkable courage, resilience and strength of character in dealing with her injuries and her efforts to overcome the adverse consequences caused thereby are remarkable. Moreover, throughout these proceedings she prosecuted her claim in a courteous, articulate and dignified manner. She is clearly a person of intelligence and ability."
Ms Justice Power said that the court had to faithfully apply the law to the facts. At the hearing, Ms Kelly had repeatedly stated that she wanted answers to questions which remain unanswered. Ms Justice Power said that in contrast to the continental civil law, litigation at common law is not an inquisitorial process, but an adversarial one: "The onus, therefore, rests upon a person who brings a claim in negligence, to prove it."
Conclusion
The judgment of the High Court was upheld. Counsel for the defendants noted that her clients were willing to waive their entitlement to costs incurred at both appeal and the court below. Ms Justice Power said that this was a "particularly generous gesture". The court therefore made no order as to costs, and vacated the High Court's award of costs.
© Irish Legal News Ltd 2020