Courts Service appoints two legal research managers
---

---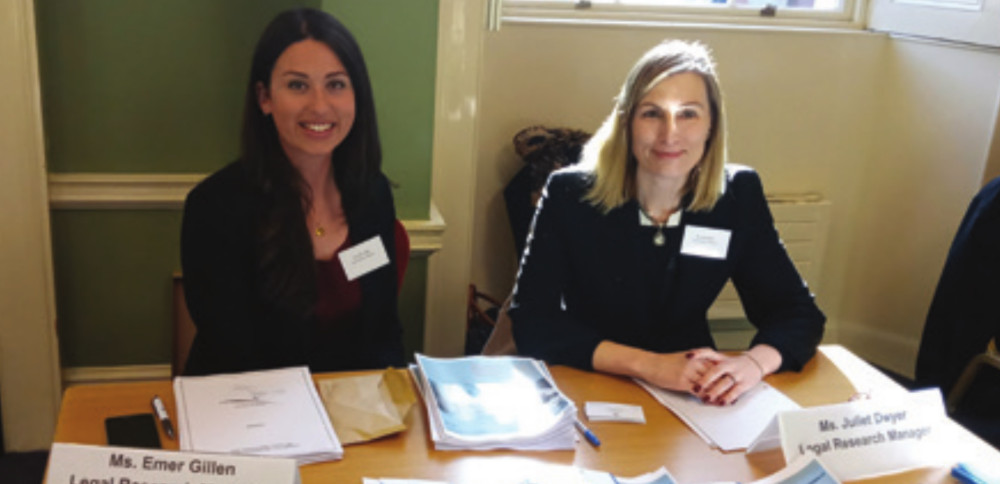 Barristers Emer Gillen and Juliet Dwyer have joined the Courts Service of Ireland management team.
Both Ms Gillen and Ms Dwyer are qualified practitioners who have worked in both private practice and public sector organisations, including the Courts Service.
They now manage the legal research and judicial support services provided by the Judicial Research Office (JRO) and judicial assistants to members of the judiciary.
The pair oversee the provision of legal research memoranda, bench books, the judges' newsletter, conference and academic articles.
They also supervise the organisation of daily court duties, and the delivery of information sessions and tours to visiting Judges and foreign dignitaries.