Criminology lecturer Michael Davidson appointed Trustee of RUC foundation
---

---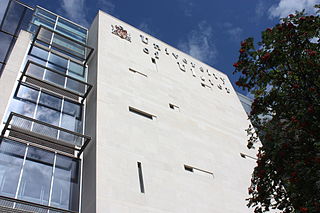 Criminology lecturer Michael Davidson has been appointed as a Trustee of the Royal Ulster Constabulary George Cross Foundation.
Mr Davidson joined the criminology team at Ulster University in 2016, and his research and teaching interests are in the areas of law enforcement, terrorism and political violence, counter terrorism, preventing violent extremism and leadership and management.
The RUC George Cross Foundation is an arm's-length body of the Department of Justice established in 2001.
The Foundation has a number of statutory functions including marking the sacrifices and honouring the achievements of the Royal Ulster Constabulary GC, supporting the professional development of serving police officers and responsibility for the RUC GC Memorial Garden.
Mr Davidson is appointed as the statutory nominee of the Chief Constable of the Police Service of Northern Ireland.
Peter May, permanent secretary of the Department of Justice, said: "I congratulate Mr Davidson on his appointment and welcome the skills and attributes he will bring to this position. I wish him every success for his term of office at the Foundation."