Data protection watchdog warns social media giants likely to face significant fines
---

---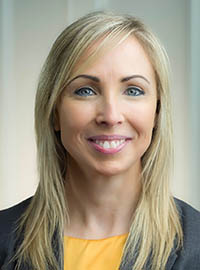 Social media giants including Facebook and Twitter are likely to face significant fines for misuse of personal data, Data Protection Commissioner Helen Dixon has warned.
Ms Dixon made the comments at the Secure Computing Forum at the Royal Dublin Society (RDS), the Irish Independent reports.
Ireland's data protection watchdog is currently pursuing 21 investigations against Facebook, Twitter, Apple and other multinationals with a significant base in Ireland.
Answering a question about the probes, Ms Dixon said: "When you ask are they in trouble, they are under scrutiny, they are subject to statutory investigation for which, as you said, there can be significant sanctions in the form of administrative fines.
"But I think even more impactful are going to be the corrective measures that we can apply where we find there are infringements."
She said a lot of regulators, including the Irish Data Protection Commission (DPC), are "under the GDPR circling now around the practices of big tech – and there will be outcomes and consequences".
Ms Dixon noted that the US Federal Trade Commission (FTC) had imposed a record $5 billion fine on Facebook in July for data protection breaches, adding that the US findings made further fines likely.
She added that while the FTC imposed "a once-off, large-scale settlement", fines by the DPC "will accumulate for certain companies if they don't apply any remedial actions".