Democracy under threat from 'pandemic of misinformation' online
---

---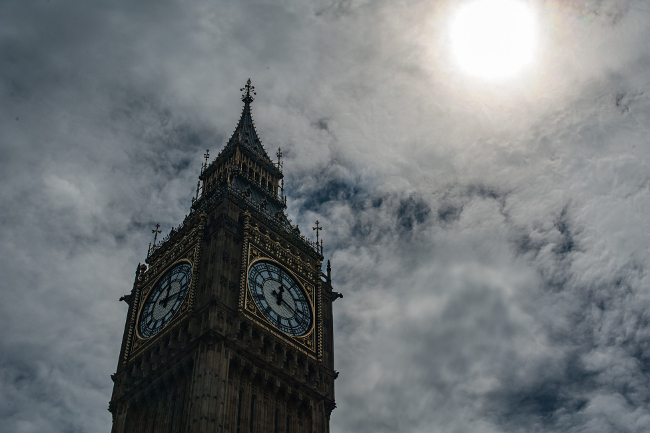 The UK government should act immediately to deal with a "pandemic of misinformation" that poses an existential threat to our democracy and way of life, according to a report of the Lords' Committee on Democracy and Digital Technologies.
The committee said online platforms are not "inherently ungovernable" but power has been ceded to a "few unelected and unaccountable digital corporations" including Facebook and Google, and politicians must act now to hold those corporations to account when they are shown to negatively influence public debate and undermine democracy.
The committee has set out a package of reforms which, if implemented, could help restore public trust and ensure democracy does not "decline into irrelevance".
The report calls for political advertising to be brought into line with other advertising in the requirement for truth and accuracy. It says the political parties should work with the Advertising Standards Authority and other regulators to develop a code of practice that would ban "fundamentally inaccurate advertising during a parliamentary or mayoral election or referendum".
This code would be overseen by a committee including the ASA, the Electoral Commission, Ofcom and the UK Statistics Authority and would have the power to remove political advertising that breached the code.
This new regulation would be supported by a strengthening of electoral law including a requirement for online political material to include imprints indicating who has paid for them, real-time databases of all political advertising on online platforms and an increase in the fines that the Electoral Commission can impose on campaigners to £500,000 or four per cent of the total campaign spend, whichever is greater.
Chair of the committee, Lord Puttnam said: "We are living through a time in which trust is collapsing. People no longer have faith that they can rely on the information they receive or believe what they are told. That is absolutely corrosive for democracy.
"Part of the reason for the decline in trust is the unchecked power of digital platforms. These international behemoths exercise great power without any matching accountability, often denying responsibility for the harm some of the content they host can cause, while continuing to profit from it.
"We've seen clear evidence of this in recent months through a dangerous rise of misinformation about COVID-19. We have become aware of the ways in which misinformation can damage an individual's health along with a growing number of instances where it is our collective democratic health that's under threat. That must stop – it is time for the government to get a grip of this issue. They should start by taking steps to immediately bring forward a Draft Online Harms Bill. We heard that on the current schedule the legislation may not be in place until 2024. That is clearly unacceptable.
"We have set out a programme for change that, taken as a whole, can allow our democratic institutions to wrestle power back from unaccountable corporations and begin the slow process of restoring trust. Technology is not a force of nature and can be harnessed for the public good. The time to do so is now."
Catherine Stihler, chief executive of the Open Knowledge Foundation, said: "This timely report comes at a vital moment in the fight against misinformation and disinformation.
"Amid a global public health crisis, and with the US election only months away, it's time for governments to take action.
"The best way to tackle disinformation is to make information open, allowing journalists, scientists and researchers to provide facts to the public.
"Tech giants have a responsibility to increase transparency and work closely with fact checkers, but self-regulation is never going to be enough by itself – government intervention is required.
"The UK government should take account of public opinion and the recommendations in this report and work towards a future that is fair, free and open."