Department of Justice and CSO agree framework for sexual violence survey
---

---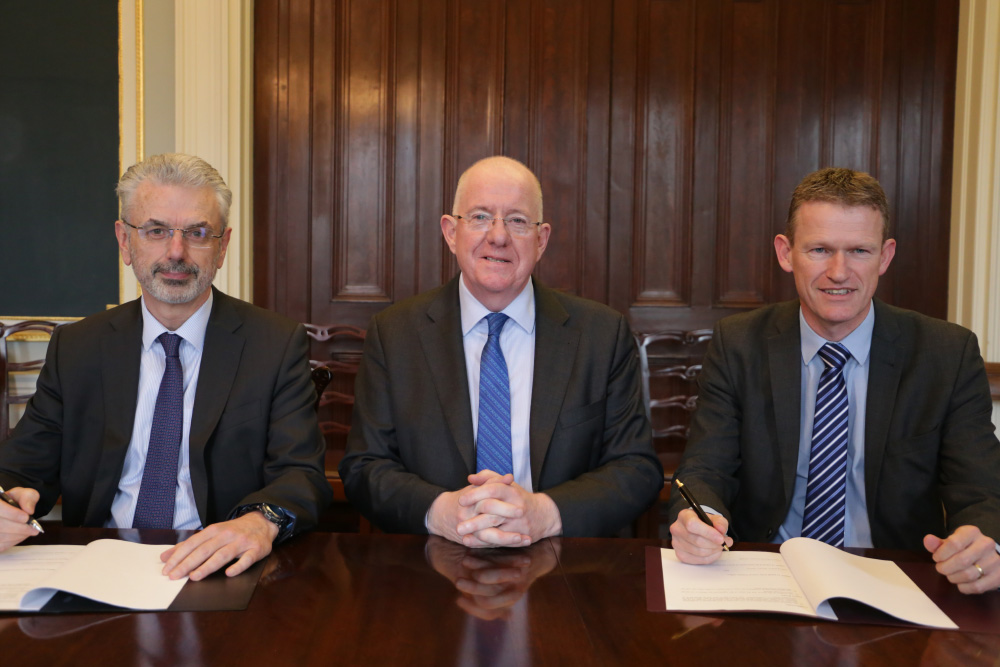 The Department of Justice has signed a Memorandum of Understanding (MoU) with the Central Statistics Office (CSO) on the undertaking of a comprehensive national survey on the prevalence of sexual violence in Ireland.
Justice Minister Charlie Flanagan confirmed that the MoU had been signed by Aidan O'Driscoll, secretary-general of the Department of Justice and Equality, and Pádraig Dalton, director-general of the CSO.
It follows the Government's announcement in November 2018 that it would carry out a major survey, to be repeated every decade, to look in detail at the experience of women and men of sexual violence and ensure that policy is better informed by contemporary and robust data.
The decision to carry out the study followed repeated calls to undertake another survey similar to the ground-breaking SAVI study published in 2002.
The MoU provides the framework within which the study will take place, and work is now beginning in the CSO to prepare for the survey.
Mr Flanagan said: "I am very pleased to see this national survey integrated in the work programme of the Central Statistics Office. I am confident that the CSO will bring to this very large, complex and particularly sensitive survey the same rigorous ethical and professional standards applied in all the work of the Office."
Funding of €150,000 has been made available for 2019 to allow the CSO to carry out essential technical research so that the survey can be smoothly implemented and robust and reliable data made available.
The Government has agreed in principle that once detailed budgets can be devised by the CSO, following preliminary research, any necessary resources will be made available to ensure the survey takes place.