Department of Justice receives €190m funding boost
---

---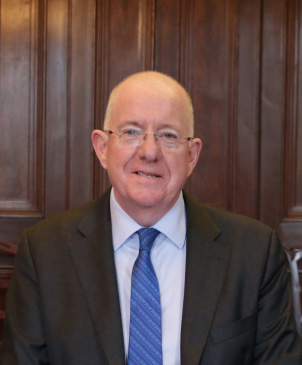 The Department of Justice has received a €190 million funding boost in order to fund new Garda recruits and the establishment of the Judicial Council.
Justice Minister Charlie Flanagan welcomed the allocation of €2.98 billion for the justice sector in Budget 2020, an increase of €190 million on the previous year.
The vast majority – €1.882 billion – of the budget has been allocated to the Garda, an increase of €122 million (seven per cent).
A total of €549 million has been allocated to justice and equality, an increase of nine per cent on the previous year.
The additional funding includes €1 million for the Judicial Council, bringing its total allocation to €1.25 million, and an additional €2.6 million for Forensic Science Ireland, bringing its total allocation to €54.4 million.
The total gross allocation of €150.9 million for the courts is an increase of €12.5 million (nine per cent) on 2019.
Commenting on the courts, Mr Flanagan said: "This allocation is important in that it will improve access to justice. I am particularly pleased to note that €1.2 million will be spent on day-to-day running costs, which will result in more effective and efficient services.
"€300,000 of the current expenditure allocation will provide for additional judicial support staff for the Court of Appeal. I welcome also the increase of €10 million in the capital budget for the courts."