Derry Four to receive five-figure settlement from PSNI Chief Constable
---

---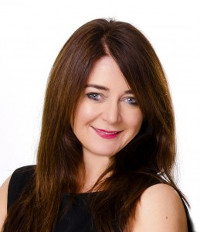 Four men from Derry who fled south of the border after they were allegedly wrongfully accused of murder have been awarded a five-figure sum in compensation from the Chief Constable of the PSNI.
Stephen Crumlish, Gerry McGowan, Gerard Kelly and Michael Toner - known as the "Derry Four" - launched civil proceedings in 2000, more than three decades after their 1979 arrest in connection with the murder of soldier Lt Stephen Kirby.
The four men, all teenagers at the time, fled south of the border during their trial after alleging physical and verbal ill-treatment from interviewing officers.
Derry solicitor Patricia Coyle of Harte Coyle Collins said her clients signed false confessions to the murder, as well as four knee-capping incidents, because of the "oppressive circumstances" in which they were held.
The four men were eventually acquitted in 1998.
Ms Coyle said: "This settlement comes with no acceptance of liability on the part of the police. But my clients refused to accept a confidentiality condition as part of this settlement. Whatever the Chief Constable's position on responsibility, my clients are free to discuss the content of the documents provided to them throughout the civil proceedings and the discovery process and the reasonable inferences and conclusions that they can now draw from those documents.
"While some questions remain unanswered, the payment of a significant sum of compensation to each of these gentlemen by the Chief Constable is a final vindication and correction of the public record.
"As their lawyer I would like to take this opportunity to commend my clients for their collective tenacity in pursuing and establishing their innocence in a justice system which was weighted against them, and to their families, friends and campaigners for their unwavering support."