Direct Provision system to transfer to new Department of Children
---

---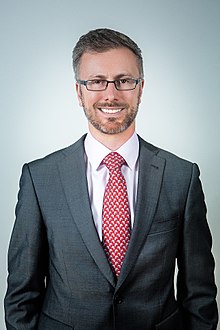 Responsibility for the Direct Provision system, which will be abolished by the end of the Government's term, is to transfer to the Department of Children, The Irish Times reports.
The Green Party's Roderic O'Gorman, Minister for Children, Disability, Equality and Integration, will take responsibility for the system.
It was previously thought that the system would remain under the control of the Department of Justice but Green Party leader Eamon Ryan, Minister for Climate Action, Communication Networks and Transport, confirmed the transfer.
Abolishing direct provision was a key goal of the Greens during the coalition negotiations.
The new Fianna Fáil-Fine Gael-Green Party coalition is committed to "ending the direct provision system and will replace it with a new International Protection accommodation policy, centred on a not-for-profit approach" as part of the Programme for Government.
Speaking on RTÉ's Week in Politics, Mr Ryan said: "The justice department was actually a huge department, probably too big for any one minister.
"So I think it has actually made sense to split a variety of functions within that and yes, in this new Department of Children, Disabilities, Equality and Integration: that is where it will reside.
"It will be challenging. It will be up to Roderic O'Gorman as the minister responsible to manage the change. He's going to have a challenging job as every member of Cabinet is.
"That is one of the benefits of a programme for Government is that this has been agreed. There is common purpose in this so it is a matter now of doing it. It will take time. It will take the full time of the Government."