Documents from 20 years of Direct Provision published for first time
---

---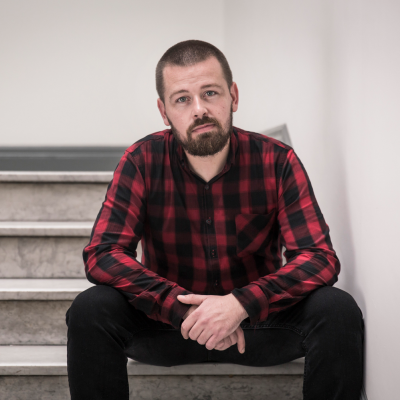 Over 20 years of documents relating to the Direct Provision system have been published for the first time by a legal academic as part of a new project exploring how the system emerged and developed.
Dr Liam Thornton, a lecturer at UCD Sutherland School of Law, was awarded UCD Seed Funding for his "Exploring Direct Provision" project, allowing it to continue until at least December 2020.
Documents obtained under the Freedom of Information Act, including internal Government discussions from 1997 until the system was placed on a statutory footing in 2018, have been made available for the first time through the project, which has a dedicated website at exploringdirectprovision.ie.
Over 2,000 pages of documentation were scanned by project assistant Róisín Dunbar from 350 different files, and organised by Dr Thornton into 79 core filesets.
The files provide asylum seekers, researchers, lawyers, activists, NGOs, policy makers, parliamentarians, Government, and civil servants with a rich resource to examine how the system of Direct Provision emerged and developed over a 20-year period.
Dr Thornton has provided the database with a brief narrative to enable persons with an interest in Direct Provision to understand the underlying rationale for its introduction, and explore its continued operation in Ireland.
Website design, development and communication design expertise was provided by Danielle Curtis.