Draft bill establishes national Guardian ad litem service favouring one in every child care case
---

---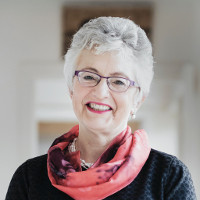 Legislation to establish a new national Guardian ad litem service and introduce a presumption in favour of appointing a Guardian ad litem for all children in child care proceedings has been published.
The Child Care (Amendment) Bill 2019 is aimed at addressing significant inadequacies in existing Guardian ad litem provisions under section 26 of the Child Care Act 1991.
Guardians ad litem are appointed by judges in child care proceedings. Their role is to independently establish the wishes, feelings and interests of the child and present them to the court with recommendations.
Children's Minister Dr Katherine Zappone said: "This bill is the culmination of the Government's commitment to review existing Guardian ad litem provision. It significantly improves upon existing legislation in ensuring that the rights of all vulnerable children are upheld in child care proceedings.
"In parallel with progressing the necessary legislative reforms, I intend, with the assistance of relevant stakeholders, to consult with children and young people over the coming months on the type of Guardian ad litem service to be provided. This will inform procedural aspects of the new service.
"This bill gives me the statutory basis to put in place a high quality, and sustainable Guardian ad litem national service within my Department and to ensure that all children in child care proceedings get the opportunity to have their voice heard and due consideration is given to their best interests."